---
Repairing your vehicle's brake system is a common service performed for millions of drivers every year. However, many drivers may not know some of the basics of brake repair, including its importance, the signs that it's needed, and so much more.
At Ira Honda – Saco, we make things easier for our customers. If you live near Saco, Portland, or Scarborough, ME, we've created this page just for you.
Continue reading to learn more details surrounding your car's next brake repair.
---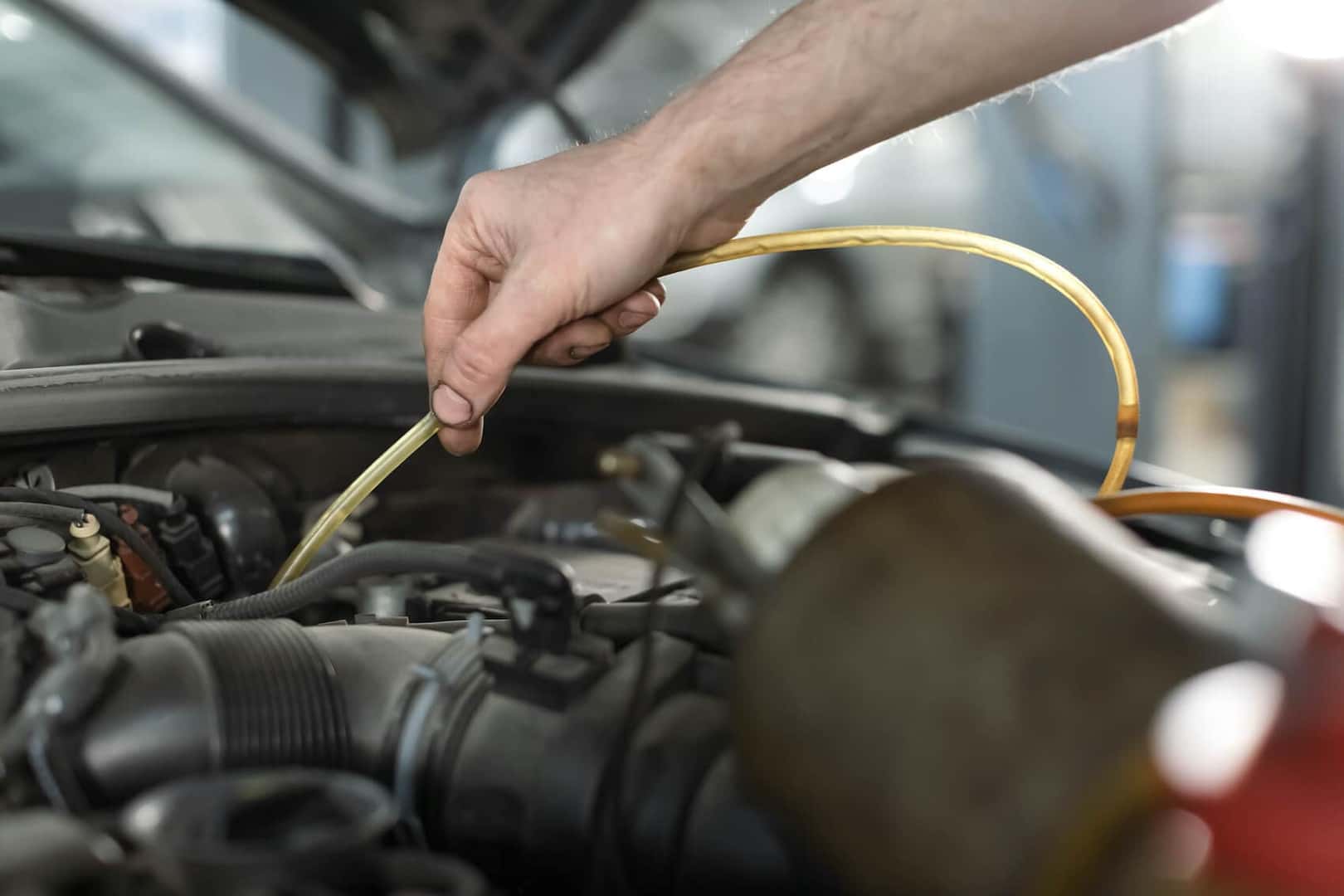 The Importance of Brake Repair
The brakes are at the heart of your vehicle. Without them, you wouldn't be able to slow or stop your car when necessary. Regular brake maintenance helps ensure that the brakes engage every time you press on the brake pedal.
Therefore, putting off brake repair will negatively affect your overall driving experience along with possibly causing damage to other parts of your vehicle. By not addressing a needed brake repair, you could negatively impact the transmission, the engine, and more.
Most importantly, ignoring the need for brake repair puts you and your passengers in danger.
---
The Brake System
Traditional brake systems are made of three major parts: the brake pads, the brake rotors, and the brake fluid.
The brake pads and rotors are the parts of the system that connect directly with the tires. These parts are constantly being used and wear down over time due to extreme friction.
That being said, when it comes to brake problems, the common cause is worn brake pads or rotors. The condition and the quality of the brake pads should be checked every six months.
The brake fluid flows through the brake lines and provides the power and the force needed to bring your vehicle to a complete stop. This fluid needs to be drained and replaced every one to two years in order to remain effective. However, drivers should check their vehicle's owner's manual for a more detailed timeline.
We recommend allowing our factory-trained technicians to change your vehicle's brake fluid. We use the latest technology available for your brake repair and will handle your vehicle with the utmost care.
---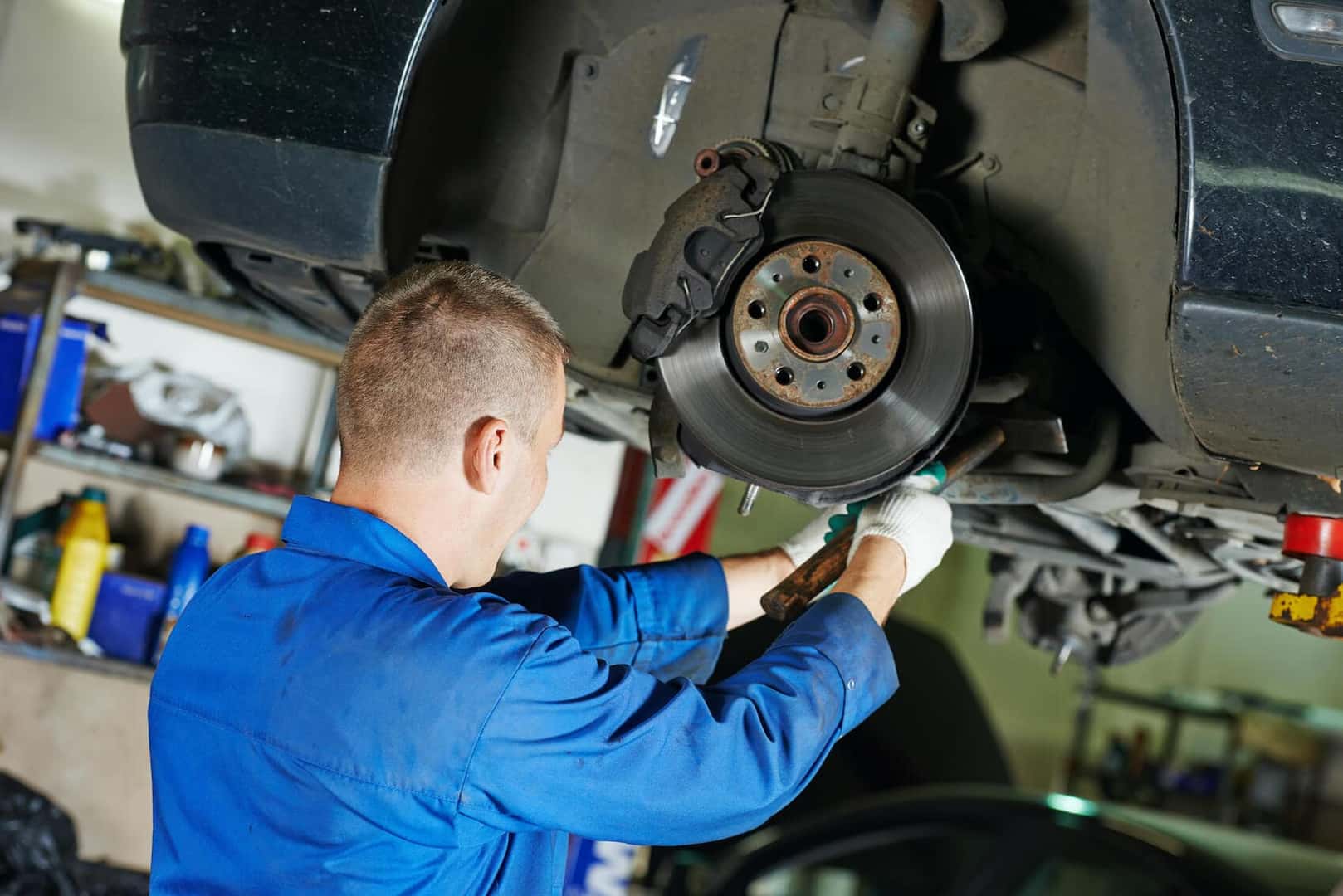 How Do I Know That I Need Brake Repair?
If you've recently experienced the following, your vehicle most likely needs the brakes serviced:
Strange or squealing noises when braking
Vehicle pulling to one side when braking
Brake pedal feels grindy or spongy
Excessive vibration
Jerking sensations when braking
Again, we suggest heading to the nearest service center to have the brakes fully checked as soon as possible. We are trained to diagnosis any issues with your vehicle, then create a plan of action that gets you back on the road sooner rather than later.
---
Where Can I Get Brake Repair?
Ira Honda – Saco offers the services of our knowledgeable technicians for your next brake repair. Our service center is staffed with experts who are dedicated to getting you back on the road in no time.
If you're located near Saco, Portland, or Scarborough, Maine, simply search for "brake repair near me" and schedule an appointment with us today!
---
script> (function() { window._boxever_settings = { client_key: "gauat2qs1mcilcx1ql7c193bgjw0r2rk", target: "https://us-east-1a-api-decisioning.myacxiom.com/v1.2", cookie_domain: ".irahondasaco.com", javascriptLibraryVersion: "1.4.8", pointOfSale: "irahondasaco.com", web_flow_target: "https://dtt5ihfhc3f13.cloudfront.net" }; window._boxever_parameters = { clientKey: window._boxever_settings.client_key }; // utils var EVENTS_Q_COOKIE_NAME = 'beq_' + window._boxever_parameters.clientKey; var JSTORAGE_OPTIONS = { // TTL 1 day TTL: 24 * 60 * 60 * 1000 }; var referenceToDL; window._boxever_utils = { pushEventQueue: function(eventRQ) { var eventQueue = BoxeverStorage.get(EVENTS_Q_COOKIE_NAME); var eventQueueObj = (eventQueue != null && eventQueue.length > 0) ? eventQueue : []; eventQueueObj.push(eventRQ); BoxeverStorage.set(EVENTS_Q_COOKIE_NAME, eventQueueObj, JSTORAGE_OPTIONS); }, processEventQueue: function(processCurrentPage) { var eventQueue = BoxeverStorage.get(EVENTS_Q_COOKIE_NAME); if (eventQueue != null && eventQueue.length) { BoxeverStorage.set(EVENTS_Q_COOKIE_NAME, [], JSTORAGE_OPTIONS); var eventsToSend = []; for (var i = 0; i < eventQueue.length; i++) { if (eventQueue[i]) { eventsToSend.push(eventQueue[i]); } } //send events synchronously (function callback() { if (eventsToSend.length > 0) { try { var event = eventsToSend.shift(); Boxever.eventCreate(event, callback, "json"); } catch (e) { BoxeverJERS.errors.push(e); callback(); } } else { //continue processing of the current page after all the event from the queue have been sent processCurrentPage(); } })(); } else { processCurrentPage(); } }, clearEventQueue: function() { var eventQueueObj = []; BoxeverStorage.set(EVENTS_Q_COOKIE_NAME, eventQueueObj, JSTORAGE_OPTIONS); }, getDataLayer: function() { return dataLayer; }, createEvent: function(type, attributes) { var baseEvent = { channel: window._boxever_utils.getChannel(), type: type, page: window._boxever_utils.getPage(), language: window._boxever_utils.getLanguage(), currency: window._boxever_utils.getCurrency(), pos: window._boxever_utils.getPOS(), browser_id: Boxever.getID(), }; // Add extra event attributes attributes = attributes || {}; for (key in attributes) { if (attributes.hasOwnProperty(key)) { baseEvent[key] = attributes[key]; } } // Add UTMs to VIEW events if (type === "VIEW") { Boxever.addUTMParams(baseEvent); } return baseEvent; }, getChannel: function() { return "WEB" }, getPage: function() { return window.location.pathname; }, getLanguage: function() { return "EN" }, getCurrency: function() { return "USD" }, getPOS: function() { return window._boxever_settings.pointOfSale; } }; function loadLib() { if (typeof(Boxever) == "undefined") { var s = document.createElement('script'); s.type = 'text/javascript'; s.async = true; s.src = 'https://d1mj578wat5n4o.cloudfront.net/boxever-' + window._boxever_settings.javascriptLibraryVersion + '.min.js'; var x = document.getElementsByTagName('script')[0]; x.parentNode.insertBefore(s, x); } window.addEventListener('message', event => { if (event.origin.includes('xtime.com') && event.data.eventType === "iframe_cdp_event") { let cdpEvent = _boxever_utils.createEvent(event.data.eventData.type, event.data.eventData.attributes); Boxever.eventCreate(cdpEvent, function() {}, 'json'); } else { return; } }); } async function hash(string) { const utf8 = new TextEncoder().encode(string); const hashBuffer = await crypto.subtle.digest('SHA-256', utf8); const hashArray = Array.from(new Uint8Array(hashBuffer)); const hashHex = hashArray .map((bytes) => bytes.toString(16).padStart(2, '0')) .join(''); return hashHex; } // Check IP suppression list and load library accordingly var ip_suppress_list = ["2c351d999b435c29a0e6ab8bd1e1e8982133e006eb0358d6f8196afe2e35be63","83e34085c9a02d830b92e3456ae1b5be8627ac9bc1e9bbc399ae5d23c55ad158","9a96720cda1a87c50b8e033d72962974599cc69e979a23b26b41dc79e979bdd0","25fac3e27a1eebb4b83074b3142847c80619008cc8b36178575e091f0e66cad9","20b7d7d40bc3bff8511364d549ac883c4fc62963b9ed1760b80a4caa39947463","409be082a05060833241c85797a49380a73a62dfd80a0fd4e4f45e92584930fe","73745463912172010c32e98bfccbff8a8bd435d5928795614ddcf6a2d699c1c5","7521d17522f60521bc1993cdc65c00df4f29914a02ed3a2e5474ac0ffa2becce","2ed0fc2f47d036907de3e2b403697064d1a28c9b64c11deaec4158f03bbcb733","3667c14a6d1b53bb8fcacdbe4059df2886e29e9b57c25e46125b28c547fe8560","df7843c91d20aa87b2536cb6fc4f2e425a561488745e6fe3aecf294697a1deea","10d1fbf3ab381330b1c4d65a1e7175d9889d97d48d1683ddd7a32e6597701f89","6a813d8b565bab056c3fc3d57c2ecddcb0ba1c5a8d407089285c829ab5d54bd2","0da2c54b59e519952ecd0788d22275195703f3784e74578bf66647c47cae9bbf","8deea156a710bbd4cd8c0391019ff3f2785ca56560483a6eba7dd960cf511324","8e2462065bdb91ba0b9a7ff8eda5115d5ac95836600ac46212c8f6acb8ab67f5","bfb8148fe5233523e82ff9e23345edfe312f85a7ec64ad97d68ee21ef63fcde9","ea0827ec57fd81baeea15b8f2979c73184dc6e81ab4b34b45da55a16ec836a62","f41a6a3a76fd4e898e9f668664576a3ee342a0336b5b9bfba64c4ee0d904f532","b0902b282a96f1aa9b647ac99d820ec8dcbf81e28b433bd6932e4ec2c897f9ba","23d67fa13eca7c701609e15ab503b706338e7b18d7b6df3d891d0e94f51d57ed","b4d6ab88c617b4d27ed0262325fb5ca875cde07422058a2de0754d9a99829e61","1d9a064b971818c65550ecfc59a0c32e42359d7c4b56443aa742c7ee6c73e8b4","9f67566a6d6ccbde8bc6d3a3c5be4c098cbb66920d619ed374bbfd5510e8875e","5617bc725813e480e00008595f638463204b3319f0cac31180fc3cba55b52147","fc22f199e4fb5496dac313ce020cd260f2e48bfa3e5886398c34f22c29ad1c11","e91fc6ba3bedd8aca6c86995bcec63e559642f905d3ba7401e3a699486f92a44","bcdad921a2605ed18fbdf12617380fa63bbdc24096a357c31aa12419f39fb2c9","3796f51fa67bc9e19f2693d2f4f8207e7df827130541b1546be9dee53b6d3314","23ab2a7ef3cfb9d8b4fcfb666bd8c62b9394a1b05995aedc9ccc4d08001d2116","c483d62f1bf9e322e475be5c534b5a8a05760ca2359e07fda3b40da0c6e2ba3a","8207b2da206ac4f021485813d641161e720e1a56a29bb885391537d190f63c7e","6de0f0cd1b6a4f732bee467c658e5b13e6b946e6cb96cb7d79141360c3825aa4","f8fd6f593b07871b8534178a2380247fde74e948fb5219db1ece6d0b6a287ffc","83ad7fb45b0a17326396d1fb25273c5b30052a7e40fdadd7c0de660eb6a69755","106c1cc42e1c619db35f6cb92188da5d323e2c632fb4727c289bdd62a85e9a6d","ab565bb1b17fb56c20fee875e4043be24f5f2192c8d63cf8d56f35ce91495c77","1ee033b682c43c37d1c647260417be2a0f15f027e8ccd8a122951632c493f96d","e9c16ea1c5df4e0ab50cbeef004c470d66353b43a6c26e6a5165b82973f5a3d8","6fd7a3807e3839e04fafe45c6a02c739bb9d2647c6a53c8893b635a536492404","8e961c6ae1ff69a509a20d144a7590a9e26b4b79a8900c452c96d8ac4743c10c","bae2c1751c8f2428a3aa8391d2e22333560cecd9cc15b8d29333f81288419fb6","241f613f0f8378d03edb10db5642a45296616b06ffc5e51e38a3d9abad49ffc2","d63392807977425114bcb084e25bb3292dc284907aa151d7e55aa1e5ed058139","dff208705e0011b8863f01a2908aa6f1fbf4b88b2fbd5ad149611a7ea8a1a54e","f3bebca9b3e9b2462d8de8bf0eddfce8caa3d6a690ffbf387f8c30efd2681a70","6097826350ffa7b413c939c6c664be8785d4514bcbdda6a36cd8d38f3a3ae987","5d06a137d9e5dc442282ee1d62b9a84a5bd155a83b85409ae9fe53a8415dfa6c","285183f03be4842e5723d33bfb7158ed7cb4d7f09a174ed15aa33ebabbaff31e","1e3d462ca0134d0de30d78d4d5dcc30ba371fda599bd09c855a176aac353a65b","a3c753d81b66db11e4df846a83a58bed9f0b683209c6dc8f9c11c291b267fbdd","8ffdaad0725b7a8a4bad82bda36c73116b6432fce241c9bf01d29b2169b40937","8d9b318d500e66e9f96f4b36db98b835f86bf08ea1ef9a90febd5fc4bb7aa322","d49da1ecdc913736fd8d252ce4c27f0dbbaf43141370e66a5cd883144c885c0c","c976fa5595aa8668b16def38c3fc5fc372c4ded0c514da4ac0be3bfffbda464c","1dda0984c610fbcd314903fec02385d0253e7c9a689ff7f8ca2ed913f6a42804","b8ec70cf54b0a45bbb66078d67088ffbf99efe233fa5b0b070935d51aa601eab","50d8872bd85dbc5ba3bddc25d477ea5cfe7d089d3a824c84ba52aa3369b01563","de1c8b59184337ad8b9ee1700cfff28ae6d435946267e2a9deb7bb1b784e47bc","0f848162fb60c497300f39b358bd68bf6308f3aafd9d5bd9eb70afb076266308","aa5e4e063c9c7cc0c4269a87b312adb137ba58489399957dec81f71c50e27cc8","f8ba1aea85be9cc5ea8eeb11f9a686251e2b302e62a53b7739e3acaebe99e172","66417cb0001aad27ff0202d3f456655b8a957c91a32be40d8314f99bf69e94b8","8776c93f9d2ad11e60d551663ed36ad78197a21794972115185e80bab4e9ae89","da5bba56bc4d53881b0ed43e82c679ed3fa3a075c2acb4412443c1f1e8b1c4de","5ed1970176bd4b97458391496ff9a66f6fc7f53e04ab39c47c26317b0b543852","c25ab5572e4d0d29faf47c35dfe97242bbef1ae58c6d2f3cf23529d3ff4079ef","a704d200c4943008026de6937583cfff95dec8a7b8710d3bc94eeddd16d72591","3a051cfa4a438d8a8ed424bf0c22cd5c57d99662e38e067f11d1ecbe28ae1715","e9aeebb23f73b536f91660d3f42797318e7ecf8b04e493d7f16c8a4f9cba09d3","dc4a9c8ebff94a4e0fdfce07d9f3296816a560f32695d17df2c2e5c6671621ce","f908de4444569230b80f27bb199d6bd919dad7b9476d1bd1a829fdc95a9c9826","25e320a6fb1079884c9baf0428cd7eab73fe90fbee353469c9a445c0b38896d4","e05d5d615e8df9b0e39241e1e0a8ec6b2e63805407abd1889eb3f3960c9e50df","acd004c7b2238739f77666b056b9adcea8e05a65d7c3322430a42aa1c91fd9d9","c4214f4880ca62f8fa9dd7d9be57e7fde62bde3eaa31f15c3de7a610cbfe8ccd","5f81cdf50012e0be75b49d6843dbbe1e99e58665902229d289880966d729dfdd","de76f63ac7d181f9dabe699237310ee0d941843ea52992780335f6188ecc42af","ba6eecff11399b2c5757e54fdf8ed74f2293dfabf752e31983f7ae230d295a51","c24bde7cb1efbb1bfd0f6c3ba62c4728d1f6f19910f16f995ea82b93d4f06e0b","45203de43bf0c40654f277ac75b7dd88e4aa22ba8a36ace49a8ad92c5319c4d8","dcb27dfe317502326daa981369193b7e4c7c4658723769984076bc27fd149678","1336ec3643739cd1db22c1dfb9bf624ded1b2f4fa8c6c64dec56af686b74ced1","18751e2b92ea637ff2790c3e5169dfb67271c6e52b2ce6d636af455565fd07c1","c73a54a9b6684953b82ade5969b86caf4f92955e8198a8c2eed2fc8b33cc3397","b6b99dd74c98eac3a8b2a85bb0471e1e196a413e3fb563a793e0cfc656079865","a52ef14bf1ff7846975632cc33344f63baf53eb8f6a66de8f8a5cc13f5558356","c5ea7a94b1293af82cec95c7700334bf019176b342ee3ce06d1b9c0c7906dd9c","9b0cb13b644bb161a2f017480775fcfe7b1df1db8f032702b42116cb331011f0","c38d3fe864c74f23be9ed9cdef667250cb5cf000685eccdbc26d317ecc6ac2a5","e5fd7c66e3ae51b0afe4b0de45bfd6765b08161151c6f7c303030d7f040d2a1f","c0be2f4bbda8380c3a6e4903ecf410022b8a1d6e1f53c4f73557b185109ac08e","fe8a80202ddf50386ffd0f6e50637b651278ccdffa8fd067fb4a9d3c3833ce3e","0c724e3381706d3fe18d195ddabbb3c249c0c4ef887a6943ff351a5cddda2933","1f9d9a4aa894c41715f96995ab981d540a6db9df97ba7ca048c6be54839bea10","dd2cc738773855ef5076692f098f3daf12bf1c8619df3dcf8c27d78f5b191190","826db44c18ff591efd3579090f539ac0e8fbf72d722b871ebf2ffdfe8a5efc37","9aba639097e488711b0afb48bd65ec59b58c6e8f98cf380706028bacf9680a67","2332b1e1d0cd74499cb8e8bb33c818b65c44e37e57bc7619c481556ad8f45b49","1675a9f2c092fa7a6c8b4d4526a97069a3317f7877471273cfe3810841e8a1f3","ec29364b96453b8a14bbab794457e5e1d06633d7b3a3c2a04ff63b34d90fb3a6","59a19bfadc878a1b0b58548350f64f87cf75452c9cd34fabdd01980eb35213dd","fcca8e75df8feca6c81cd61a5367e9d6bee3a0ed2d63f67913823742a786b5d9","840dffdf4c04a6e65c9e40a153658c68f7f2e94ccd631f4a6fdc073a1760ef11","9e078fdef06e19cb1b63d94ebf914daf9b7abfe202f8e35ed245b99299bd6c9d","95d08b26b2ed1c14c91d5ad0d2f21dd13649dc00501c03de37d6c31aff9b8310","2d404537a0c54519c6b8b8ea575d0e3102b0c38ccf39e1be8ada45048bfaea09","e5ed18ee37fe6e259ac492b5e0c1d22fd04614486e29eb3231f529e3696dede4","6bd13b9956458ff9e2bc093240b5d866e04b7df46b49abd2d4a60f4ef0bd364b","afe7a4f98a4b6a197a958f134df8f0f83a85c1fc5d60ca6b1accd67183655d3c","552efb1d5421319890fd2f4575f7a4e546f8c507a4bf0914e4a3f917a86e7a5d","e7a29271571f90716b9369a0e981ff3a6a1f62acf93c6f7777a1262f6aa88b51","92c12ff5189c5dee1d675fcc519b67d3b4854ac57b961b4f48be45a7c01c41d9","65721abdcb0cf4c1c359cba3c0345093e5dfff73a41103fbd01819ad6e9acb2e","104c45f17da0b77477514e9fbb7ce284dd7d88e252d65901a52f889dc8a570fa","6f594a7dd0f041fde485fa1ef804017ce1ed34cca461afc8a6afd0c8d50decb4","919da2171e7b28b6ec2e53842e0df1e84fd14bd97899d38e6789508bb6b6936a","4b32db272ccc3311e15c07ad71bdc8812603103e86c1dfe76aff470e434081aa","c69a4088e8595fca165e88dc3ddb64afaa4a7e0ce6190f4b8baaab0becb5c38d","2fc7b4f412ac2498a505da6a1c3f269ed437982c66d93bde5af691e21f83e6a5","125c38489260db035462cf4ef069cb2ca5f2f1841f3a6a35b2a5253c674c0236","17b840c6066f688ccae16abc870a6ce800da7d627ca798e29426f3218a458f44","4a145f9c43dcf0bd828719fe0a8d05165d36f50993375a4ce3b106eda81d9d0c","f9423823be45c39323c88221ac2e5d5a70962ebe12bf5998561d7015bc775e16","c9cc9cfc725a5155a016be86815810e7e7d158d2c61713b697bf5b093a9043d8","091ef4397ff9d32681a894ff20dbe05b63ed7cd8af7b4e29e7df434bedf0e122","bbcd8c32185c52685d1eabe94c06e4b5d2d9544dab5b2177c9b4b6fb29f3f0c0","03998d6c828abe823d36aab5e6aa8dd930c0e86ae7438aee7dd6544eb94e66d0","7e019f71b6a3fae4414326b1b8d4881c4e4833ce27016b75304b3115906c1c2c","f7df1361dedc44ae6b206cff2477a30c8b48fcb46594e04a3c162c8f044b2c29","b89a7034b75ee78acfa480f422e2e79ee77ce52c4076fcf6f0061ed2a067c727","6801fb0475800dc335d5460bbd725685eb58eb94d9a613fafe80a43b3e6252c6","52a3ca61b8ba39da1c1db6f49353af2b1e8ba6df009ce0dbdc28c5698ccc7f2c","3dce8bf9adab82ff8e4493a01bf45228f085e4100c12efc9589e618aedb836cc","f16b449388a685c7d86d0eb16b4e911bdfb4b887360fd33e03870694653cfc40","8e469fc844d6975aab6c373b45a06bb7eb21e07135249946d2564790b92b5d71","bbb0824ca87af68de00fb888076f358e333fc1d85f3d9c88688bf48ed090b907","ff27d058479ae6f30dfda13ce423c1423686ddddbc4ddedd7c433d2ec897d6b1","72fc76bf1a1761d3dbc27f05792d227c83633bb162875f79b557b5a355250865","42d2c0e978cdb57de8bcb97c2606f700e32601e1032571d96023ec821e605e3f","0444a593041b69e47509d5f7e30ce5d9683aae3889a384f6eae61267fa8b9df6","b7b97da92607867f69080c30ccf286fcd3c388353f89e542806e0a17ae42e585","9b187b2a098badc39e9dd7471d61083ae9e4c43007afe002683191a5b29319cd","1df798d1601faf3206567527650679aa01bf67add49cc6deb71b85fedb680251","41b7d4418a6bb133e5f8a00c435c943eacf2692dc00ffd5e216d780e7a3816b1","70efdbea63e488871e80e7376ebe39c948666372f4241f918aa850b5e979425f","f03403e5ee13517ee1abf4b6054e989ee96f34513515a725ea04eadcf7bbecee","f5be3d81c3fb0111772b8247cde821d79d6d7c32570d5e8676203f17f3413edb","ccb02c960c84358ab0a3ce584c959b8abe466ff20cdf6612b932bd46ee947426","616048ef9f2ad1354dfdef79fe160229e8d55cf1313ddf4d36e5767cc2f0c384","d3487e7e20a2655d54ddf20bb9cd09a7e588cf2b54863ede08dbf90d15a8801b","e03c18dfabf0cfdd71762d67048dd265873e17df719e0859868d67211ecaf6ea","5ad3a071792e93ed4848d5ee787347dfb0fefa1e99a75b42767b79fcf92a3e65","5b7d2724609b508355a1afb5e3d9e34774fe44990b246f15785783ca65afff44","32f386a17c4a5cdc24ef6ce88ddabc3d001e7256bb54d3a202b14e2028f9bea9","37a76a50a9e8efd4f98b7f1f4f30276184c76000876ca07cd9809bc214080298","ff708eff147caeede1bf0e4c70b69c4f95d34bcf2d03a0cd55a3d84fa4b58e22","52ed507517f2a7b078a98a9358387c1e93649eb3f6d6101c83ab3b9f59ba65da","29247dd9b285ffa83b6addd9b706120a4849fe902c244dcfb1b25cbc144895ec","62aba4612a5d1aea2641d0b22b069b490f5d4aeba8a31b2ee00d01f6783c53eb","b0efc2a0963c48352df1b25b4de9d59b226a0ca067d92451d698b2fb703a64f8","649f43a700ee6dff99d22e57b33f2e2d2be1b5d2d684a3e4daa7f542a241ddbc","5a437e029257f8e7cfbeb3ddf2815f37bc5edacd5b934211a5922848bd6f756a","531d692e07630a88c4bde96a6a759b8ebca2e8fa116b425f31bec4926c5d1ebb","7fb525eda528bd77e3e4fc0014a20b2a2553d1478bb50738c69d59fd36d46d6c","857bde5d8aaef853f73f19d2966f1be616155eaf60e44597dec01d2eb5e74605","6959e50f3c49a2b69fd33bb5a1bc512e23f60d6d6933ac6cbbd163f15a801e66","78ea6c2401a1265980fa7e489a05b1664277b290ffd1fccf7ed121620fd55553","408315ea1ef8837ed970e775294b072f816860dd32fd9cc18d11446510d59673","744d8765cfca122fb1343c78a6f6675543e5904195c8ee9c1774b47fd73e87a5","0950cb951262de718e737177d8e3f29070ff1009234fef3b22f2b6a33a1a5e9e","1395f4fdd735b26723895268f1bbd6965bf02cf44b67a3c67a18983d17d2705b","db950d6c2a3c4943431f87f80530032952277031a9dc26cdc832c9c3b463401b","081d271084e8d4bec61359a4912743d31d31d251d3053b65698670ae5d2a29ed","04686f43d2664bd25aa921e2d5fb7f1abc8d6da46ee001d5d77c8bf549cd9e70","5e7c67c0e27ce4d4734796fd01064cd00db413a5a7ff7b0ce2bcdbfcb08d102c","d675f044e5587d1206ba2ecd40aca4bb336396b329f7ec8fb37427b5c0395317","4185f30455812b378ac0f5dd439ecbb8df70ca0424b7c01d2fc8eaaed4cc0b0a","6c40015323c22c535fc27eb9407ec5277275e2a10a87ab9bd732a5b3bf647c12","27f6b2310b42d5f3e21a2b80380699ea1a0bf1606fa4ec61abb6c8872f4e7fd7","97087af17308e30cfac94d0da90a66b327d9bace47e74fbd357ee5e9f9b7a8ad","b35c49bbf69626939a105ad866595585f713398a7401c14e661e8893ad61fdc5","10fe046a188c2becbb74d75591a53067bae733aec24a7c797878833764b95afc","45b224b02a3bf2667ee005302d2ceb07dbb94b4a18b46f740bee3d33c1c30299","634e19510e8edb5e23ca8b7c1022caa87c3a6c7621cb61215a511d246209d6e2","facc7115a4214a0462c7caf801fe2b6067cd0a3ca3a70718e95d17c840cb2641","afa3741c9570e7df7eacc92c11e5215bf39f93e65e77d554c70574fd1226ecce","d8c9781dbd6c968e5dfeab735d497dd3c5c74cd8fd74309249dd2e1c2756d376","1f20bf5fb2ffe4c3d07f75ae902bb16d6e73a171204b30dad2c84e5ea6f8e0f9","af0c0408069da6d5a7bff41546c49be4478ec133849ff889e65c2630fbeada11","34ac9d3dc8008572a75a1bbd45f949271b26cf7cab59972e7d2b99f183a4fa5f","b5e08f3766336f55a4926a8704181ba335cb066d19b0e5f3cd06bad7b2ecf9d6","639383a0a994de412514abf5742412bea204eda7fec763b6d5d4260fcbd84faf","26228ea8ee90b09c5ef9abc4909c5c73b335763fc9a3d251fd53fab1f0d76918","b9ad0478493c11aff2d099bc236b1640afa89497cf4d3405762fb53d1d26df5f","9fe438a0ace1c216d64d4ff9993bc86764caa3677468527e686b8ff1d66e6819","c63641f1142c2ac0f005dd18eaa9a8a2f48237ee10df963aa314a87a703b3276","6d1bda2f07b03be13435491b6907cb6771407a7330e4d0018105a25a2c49557c","2f90d12f43090d93d216e12d7f344e2e938913a4dabb0ff0934c19c3d080f5c7","1726ee45abcc35b78d082c51fa3162f204da844d556d9774656a2353aba5c409","a88c95f7bae7088c617d3d649b5536fb2f1972e073805e154df39b43d9f124dc","69fdb15c2120b2973b91f4d7581c612d970771481a504592fe68e21865d5aeb3","b9cad8dfad8ba98422104c5bcac316155a3895808e8e9766ca0605643c1ea058","4a541ade7d096c5d02b6eeec791e79457af4200f37844f248d47926df8f70176","be4cc4b6152f7b562e13cc817b41788e6ac2f523839f89ebf28fc4f6f2b37204","9643529377702e3dfa78c8f67a737d7b63b4c55010de76dbd1d8f9de32d4dea2","fce76f17d2462d88b3cc5c5e96fc19ae1174be5e8b1ea1e98b4cfa1973a72dcf","85717e62daea82a4d14edef6b9f2ed55fcc0439fe89e5e52acf196e6761fc295","babeb38d222fcde337b6e9eb2d467d1e0903fb5be5cc5ed7616c9d7719f9ccce","ef7b13e70199edf159fbfb0032f516f0335bdff429f1c4ad3dcb05f3b23b51d4","176628dc6335ce60680a178a14929d5153343a36bf5683d7d0a8479b04ba4aac","065e396a0e43bacf4b6d1efabf90cf6aee9a285d2e195deb065d9522a03f5098","52607f5fb97cdb50f63ad1b80d974f7d18b25acb82f2c4a1055255a186ea6909","284c1ef4c6b73d008f8fb827634618d8b87455ddf8fbe9955661b780b2c7680f","9f04c66e878a2fde0a728f63c8b01c5bb7f10abbb4389db677a35919c257c847","f2801382261bfcf398e35400cdfca92910b9266aba53fc5ee9da8609998969f8","e8d847eff1f68c64d84a11c9e13086cff2c04d2dc38ac9e3a3db004870d69575","45725f0254e4c7a36d00f7e480ee2e44b19ccf27d3fbb085a451a25a639310fb","e34cc55ce1ecb9853aa71eb73e928cd6f82a263b4428cefc0743d959a24390e1","c384d567ca8fdfa425646823aa6132fba2be352ede2fd03cf4ead96d40ae7b22","fa8ce7cd6350d49aca91770abdb246c0646dade3329ca3e24f832dab12ccf269","67b4906d41cab5eb317293d3f9cb2bb81f77c12226437f675471ce46d28eef5f","eedfd14e4452c7e6422af7a72ba52846aa7a1adfc8f317e10fcb4c1007238fa7","1f23b3ff39f1e9bf0d0f8d488880413bc47bcb1bcca9fa1c1691afb3ca0b4017","076a1c76f91d50c38e33ab553bac7e1d079bf215f8b758a6d2df43d47af2703f","c450e5722ac3de7519a78b054ca86a1131f81a4bd05e83f141a8b6151f7ada43","3d877c533d451344cd31876db8cfc32c673cb869e3c23531d685c157e4ebdaab","c1a8115bc5c755b883dc36c751e30232f6e81a29c90a699b558873d6f479172e","3c6a0fad55089c55484c2a6fe16abb0e94ac3d28fd3993615a604386cf94a3f4","bb49da60bc2f5ef359de9e19828a8d9e8f2fe8644ece2067d89bb4325b32bb88","c29df8cc645874195c38c282d565b9c3952b7010ea1a50f90ea7b474d37d1351","76b8100222af976956a754ac9efbbac567deb1a9e8e26f5e4758fbe71094f034","55127f8629857d162efeab53649f026125f5591dd9f948f1817709d6e6f44b26","37c0d1b18d53a21e79723b2a1cb070888fa9607a92ad4d466c612853744ddda6","27450f1baab0e4b2cdd61f606c7937a70a9c1b3b1940257663be624c86e8704e","37f2b955ed5f64dfcc28d0525d2f9f3dad013d220a7fa92fed5c80db7b8007a0","f3449101244cb568b7162b1787418c418fa5ad2a6755eaf85a17b9c51c64b361","a295b9de6132f72f67168a99a966c4057cd4d3472df78fda0d40be2a3417257f","de90224bb8e2fb653d675c1b61cf5c3a441a1614c8cf6dee2b0e198e81694149","af4c2d896e9fc6a2f5e25ad1f019c19e8964c96b85855a97ef13490f1c189422","d37532fadf1f8ec8688958b5c16865259cf46a63c76223aed426fbe523139974","6c98c07424cea6d6f49efaa289b61c166a047644535e93e4b3897e5e45b83821","b2b5b4df9ee80ebc391bc9bc5841b6e0452bc40e2edfe673ba6ad1c04751c39e","566188d117be500fc705a6971b9106eb8892178851c0d6e1693af62402caa74a","bed32200c31922f1a11e823aef54a1a6df844ebcee4918dae2ce1ea0445299a8","dd7532d16f55e1affc2b0ac21bb6c0319393ecfbd1a178e7f3f3561a697554a7","33067ac320c8b533ba61a313847ce677a9b271a636948754826a2a73f3a58296","0961189870c8334d46943a2cb98a62df8c1e02811ba455b8db21557903154c23","8d1ca3808e706305db3712851ba1a4c001aba81ecf3e4afa83db10bf3f435adf","743b0aa1357e3cc6f62e7fa96202f8e0cf76b4b3a7cd18c72302c01b6d8c23d2","6d79215563a0dfe78d2d07de8d4301065ead6565fce7d51440840c27eb907e22","6e50a62c102b64443260b7e89139886f65567cbcf154f9d55462a0b22c30a4e6","258b3e1e8a20ad15aa29f0a2245b53ea929ae040f1e80a5a5e7dda0cd698c15f","51faa06d36021a7d065cfa438ff39ba73358b84ffdfdeb303347973bfa7180de","5b0e5a06dcfe1147f0ff1fb12bdf53dd329915c967f7c66f765f01ce466405a1","622fafbb5eb80b00fbbde3d7d5e650c3be8efc8f50bb2badbb2db30c3f9b9a52","456fefbeca555d5851922d099c4e8ef59d744fe4f78950b245b6d289b33bce2b","b966c9cde622dafd1df6031f1b1f75e671ce6df2ad6f4f896b65fda10925ebeb","578c698c727190380ef67d60d72bd5cb217e93af49d27944e2d93daf1d3f3032","a5985f7dc7b38d7e7e62d47223affcde065d52aab6ed9572a537c18e1070e5de","3c20d24baff4129ec491d0cb5a38dd2f347c6a154c5c561508251c7cc4ca0c22","a61e34c0c68571eb4c6cc50dcf2a5fd563ef8b9e01e1db00727defe1874a1e8e","a5b1a87384841fb08ee63eb3636cde0a64fe2431af613f99df323b1c0b0ed813","cb05ebb34e01a970069cd42e1d1e10b55423a20c8c8f88a8c6619376e62f8e23","499eeee3b7a9eb0fbae9314eff450ed016efc694f9f4d08be99942c609e1ed87","5e237f5cc75d6c11a9588492f9526c1e6dbb1636254c791b245cafdbf4b7f6db","7fd9331ecea477ea898a9a73d4ac6bb86e0787b15feebafddf74b82ba332f2cd","40188a1f7ca6b1d1046ae93d0fed4f179d92561d1e38f676700ad220f00e8907","2a5e7066c5f32dc817d7661b0671fcb3874638f104f93c9abcccef600b3299ac","8e7e27164324c138abdf036c99cfdab865a410a4fee2b6461468870e33965ab5","e5a86b8b6023fda16546967b50e6f54fa1c898c2709bf311c18f4005f92efc7b","c6d624b06b159d9dd315b8210de1e2cd658cc137d67e7a3b56668c59220342e8"]; if (sessionStorage.getItem("acx-ip-suppressed")) { if (sessionStorage.getItem("acx-ip-suppressed") === "false") { loadLib(); } } else { try { jQuery.getJSON("https://api.ipify.org?format=json", function(data) { hash(data.ip).then((hashedValue) => { if (!ip_suppress_list.includes(hashedValue)) { sessionStorage.setItem("acx-ip-suppressed", "false"); loadLib(); } else { sessionStorage.setItem("acx-ip-suppressed", "true"); } }); }) } catch (e) { loadLib(); } } })();