---
At Ira Honda, we pride ourselves on our commitment to drivers in the Saco, Portland, and Scarborough ME, areas. We strive to make the car-buying process as streamlined as possible, which is why we have created this resource of Honda vehicle comparisons–so you can learn all about the great vehicles you can choose from.
Check out the links on this page to learn more about the vehicles you want to drive.
---
How Comparisons Help You
Getting behind the wheel of a new Honda is an exciting time. It's also an important investment, so it's smart to be as informed as possible about your big decision.
That's why we have an entire resource library of Honda comparisons: so you can see how the vehicles you're interested in fare against each other. We compare Honda vehicles to each other and stack them up against the competition, as well.
At the end of the day, the more you know about your Honda vehicle options, the better prepared you'll be to make a decision on which one will fit your lifestyle the best.
For more in-depth information about a specific individual model, you can also explore our inventory of vehicle reviews.
All The Information You Want, Right Here
On this page, you'll find all kinds of Honda comparisons.
Instead of scouring manufacturer sites or multiple web pages to find relevant info, you can find all the information you want, right here. Some of the categories we cover include:
Fuel efficiency ratings
Safety technology
Engine performance specs
Interior and exterior features
Our articles skip the fluff and dive right into the features you want to hear about, highlighting the features that are most important to area Honda drivers. With these detailed comparisons, you can get what you need–and quickly.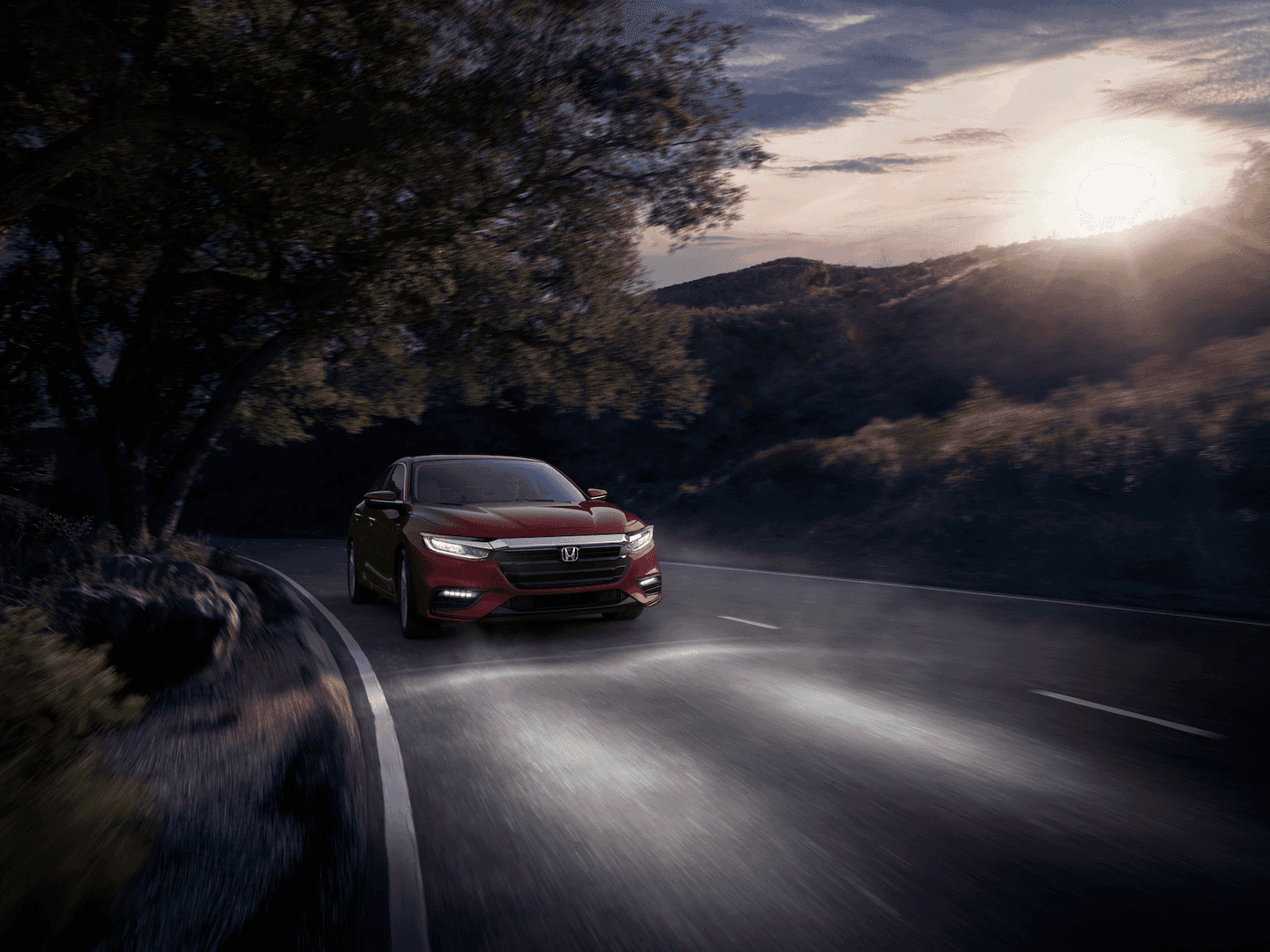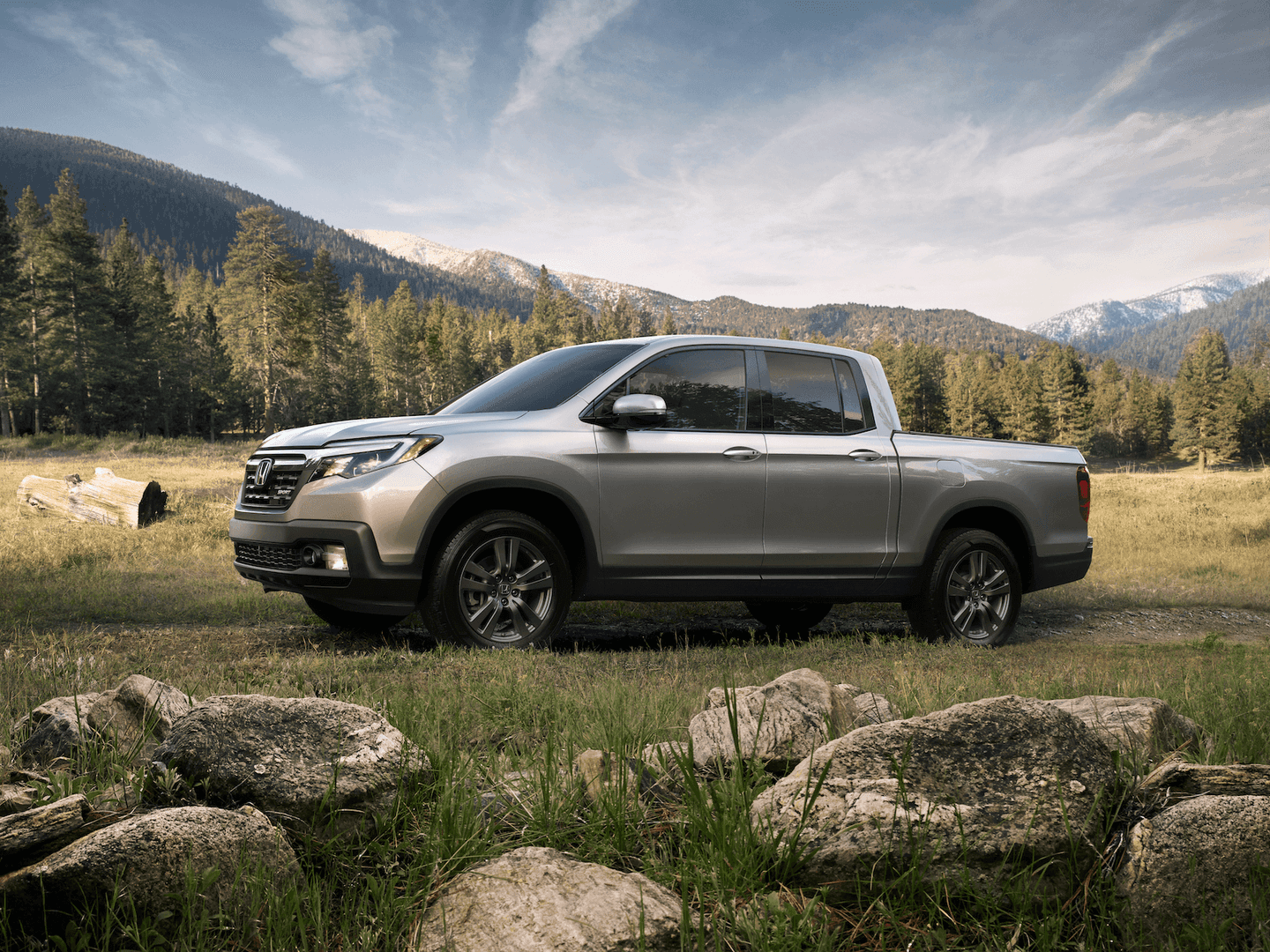 ---
Explore Our Library of Vehicle Comparisons Today!
Ready to see how Honda models stack up? Just click on a comparison of two vehicles you want to learn more about.
Of course, one of the best resources we offer here at Ira Honda is our expert staff. If you have more questions, they're here to help you find the perfect car for you to drive around the Saco, Portland, and Scarborough, ME, areas.
---
script> (function() { window._boxever_settings = { client_key: "gauat2qs1mcilcx1ql7c193bgjw0r2rk", target: "https://us-east-1a-api-decisioning.myacxiom.com/v1.2", cookie_domain: ".irahondasaco.com", javascriptLibraryVersion: "1.4.8", pointOfSale: "irahondasaco.com", web_flow_target: "https://dtt5ihfhc3f13.cloudfront.net" }; window._boxever_parameters = { clientKey: window._boxever_settings.client_key }; // utils var EVENTS_Q_COOKIE_NAME = 'beq_' + window._boxever_parameters.clientKey; var JSTORAGE_OPTIONS = { // TTL 1 day TTL: 24 * 60 * 60 * 1000 }; var referenceToDL; window._boxever_utils = { pushEventQueue: function(eventRQ) { var eventQueue = BoxeverStorage.get(EVENTS_Q_COOKIE_NAME); var eventQueueObj = (eventQueue != null && eventQueue.length > 0) ? eventQueue : []; eventQueueObj.push(eventRQ); BoxeverStorage.set(EVENTS_Q_COOKIE_NAME, eventQueueObj, JSTORAGE_OPTIONS); }, processEventQueue: function(processCurrentPage) { var eventQueue = BoxeverStorage.get(EVENTS_Q_COOKIE_NAME); if (eventQueue != null && eventQueue.length) { BoxeverStorage.set(EVENTS_Q_COOKIE_NAME, [], JSTORAGE_OPTIONS); var eventsToSend = []; for (var i = 0; i < eventQueue.length; i++) { if (eventQueue[i]) { eventsToSend.push(eventQueue[i]); } } //send events synchronously (function callback() { if (eventsToSend.length > 0) { try { var event = eventsToSend.shift(); Boxever.eventCreate(event, callback, "json"); } catch (e) { BoxeverJERS.errors.push(e); callback(); } } else { //continue processing of the current page after all the event from the queue have been sent processCurrentPage(); } })(); } else { processCurrentPage(); } }, clearEventQueue: function() { var eventQueueObj = []; BoxeverStorage.set(EVENTS_Q_COOKIE_NAME, eventQueueObj, JSTORAGE_OPTIONS); }, getDataLayer: function() { return dataLayer; }, createEvent: function(type, attributes) { var baseEvent = { channel: window._boxever_utils.getChannel(), type: type, page: window._boxever_utils.getPage(), language: window._boxever_utils.getLanguage(), currency: window._boxever_utils.getCurrency(), pos: window._boxever_utils.getPOS(), browser_id: Boxever.getID(), }; // Add extra event attributes attributes = attributes || {}; for (key in attributes) { if (attributes.hasOwnProperty(key)) { baseEvent[key] = attributes[key]; } } // Add UTMs to VIEW events if (type === "VIEW") { Boxever.addUTMParams(baseEvent); } return baseEvent; }, getChannel: function() { return "WEB" }, getPage: function() { return window.location.pathname; }, getLanguage: function() { return "EN" }, getCurrency: function() { return "USD" }, getPOS: function() { return window._boxever_settings.pointOfSale; } }; function loadLib() { if (typeof(Boxever) == "undefined") { var s = document.createElement('script'); s.type = 'text/javascript'; s.async = true; s.src = 'https://d1mj578wat5n4o.cloudfront.net/boxever-' + window._boxever_settings.javascriptLibraryVersion + '.min.js'; var x = document.getElementsByTagName('script')[0]; x.parentNode.insertBefore(s, x); } window.addEventListener('message', event => { if (event.origin.includes('xtime.com') && event.data.eventType === "iframe_cdp_event") { let cdpEvent = _boxever_utils.createEvent(event.data.eventData.type, event.data.eventData.attributes); Boxever.eventCreate(cdpEvent, function() {}, 'json'); } else { return; } }); } async function hash(string) { const utf8 = new TextEncoder().encode(string); const hashBuffer = await crypto.subtle.digest('SHA-256', utf8); const hashArray = Array.from(new Uint8Array(hashBuffer)); const hashHex = hashArray .map((bytes) => bytes.toString(16).padStart(2, '0')) .join(''); return hashHex; } // Check IP suppression list and load library accordingly var ip_suppress_list = ["2c351d999b435c29a0e6ab8bd1e1e8982133e006eb0358d6f8196afe2e35be63","83e34085c9a02d830b92e3456ae1b5be8627ac9bc1e9bbc399ae5d23c55ad158","9a96720cda1a87c50b8e033d72962974599cc69e979a23b26b41dc79e979bdd0","25fac3e27a1eebb4b83074b3142847c80619008cc8b36178575e091f0e66cad9","20b7d7d40bc3bff8511364d549ac883c4fc62963b9ed1760b80a4caa39947463","409be082a05060833241c85797a49380a73a62dfd80a0fd4e4f45e92584930fe","73745463912172010c32e98bfccbff8a8bd435d5928795614ddcf6a2d699c1c5","7521d17522f60521bc1993cdc65c00df4f29914a02ed3a2e5474ac0ffa2becce","2ed0fc2f47d036907de3e2b403697064d1a28c9b64c11deaec4158f03bbcb733","3667c14a6d1b53bb8fcacdbe4059df2886e29e9b57c25e46125b28c547fe8560","df7843c91d20aa87b2536cb6fc4f2e425a561488745e6fe3aecf294697a1deea","10d1fbf3ab381330b1c4d65a1e7175d9889d97d48d1683ddd7a32e6597701f89","6a813d8b565bab056c3fc3d57c2ecddcb0ba1c5a8d407089285c829ab5d54bd2","0da2c54b59e519952ecd0788d22275195703f3784e74578bf66647c47cae9bbf","8deea156a710bbd4cd8c0391019ff3f2785ca56560483a6eba7dd960cf511324","8e2462065bdb91ba0b9a7ff8eda5115d5ac95836600ac46212c8f6acb8ab67f5","bfb8148fe5233523e82ff9e23345edfe312f85a7ec64ad97d68ee21ef63fcde9","ea0827ec57fd81baeea15b8f2979c73184dc6e81ab4b34b45da55a16ec836a62","f41a6a3a76fd4e898e9f668664576a3ee342a0336b5b9bfba64c4ee0d904f532","b0902b282a96f1aa9b647ac99d820ec8dcbf81e28b433bd6932e4ec2c897f9ba","23d67fa13eca7c701609e15ab503b706338e7b18d7b6df3d891d0e94f51d57ed","b4d6ab88c617b4d27ed0262325fb5ca875cde07422058a2de0754d9a99829e61","1d9a064b971818c65550ecfc59a0c32e42359d7c4b56443aa742c7ee6c73e8b4","9f67566a6d6ccbde8bc6d3a3c5be4c098cbb66920d619ed374bbfd5510e8875e","5617bc725813e480e00008595f638463204b3319f0cac31180fc3cba55b52147","fc22f199e4fb5496dac313ce020cd260f2e48bfa3e5886398c34f22c29ad1c11","e91fc6ba3bedd8aca6c86995bcec63e559642f905d3ba7401e3a699486f92a44","bcdad921a2605ed18fbdf12617380fa63bbdc24096a357c31aa12419f39fb2c9","3796f51fa67bc9e19f2693d2f4f8207e7df827130541b1546be9dee53b6d3314","23ab2a7ef3cfb9d8b4fcfb666bd8c62b9394a1b05995aedc9ccc4d08001d2116","c483d62f1bf9e322e475be5c534b5a8a05760ca2359e07fda3b40da0c6e2ba3a","8207b2da206ac4f021485813d641161e720e1a56a29bb885391537d190f63c7e","6de0f0cd1b6a4f732bee467c658e5b13e6b946e6cb96cb7d79141360c3825aa4","f8fd6f593b07871b8534178a2380247fde74e948fb5219db1ece6d0b6a287ffc","83ad7fb45b0a17326396d1fb25273c5b30052a7e40fdadd7c0de660eb6a69755","106c1cc42e1c619db35f6cb92188da5d323e2c632fb4727c289bdd62a85e9a6d","ab565bb1b17fb56c20fee875e4043be24f5f2192c8d63cf8d56f35ce91495c77","1ee033b682c43c37d1c647260417be2a0f15f027e8ccd8a122951632c493f96d","e9c16ea1c5df4e0ab50cbeef004c470d66353b43a6c26e6a5165b82973f5a3d8","6fd7a3807e3839e04fafe45c6a02c739bb9d2647c6a53c8893b635a536492404","8e961c6ae1ff69a509a20d144a7590a9e26b4b79a8900c452c96d8ac4743c10c","bae2c1751c8f2428a3aa8391d2e22333560cecd9cc15b8d29333f81288419fb6","241f613f0f8378d03edb10db5642a45296616b06ffc5e51e38a3d9abad49ffc2","d63392807977425114bcb084e25bb3292dc284907aa151d7e55aa1e5ed058139","dff208705e0011b8863f01a2908aa6f1fbf4b88b2fbd5ad149611a7ea8a1a54e","f3bebca9b3e9b2462d8de8bf0eddfce8caa3d6a690ffbf387f8c30efd2681a70","6097826350ffa7b413c939c6c664be8785d4514bcbdda6a36cd8d38f3a3ae987","5d06a137d9e5dc442282ee1d62b9a84a5bd155a83b85409ae9fe53a8415dfa6c","285183f03be4842e5723d33bfb7158ed7cb4d7f09a174ed15aa33ebabbaff31e","1e3d462ca0134d0de30d78d4d5dcc30ba371fda599bd09c855a176aac353a65b","a3c753d81b66db11e4df846a83a58bed9f0b683209c6dc8f9c11c291b267fbdd","8ffdaad0725b7a8a4bad82bda36c73116b6432fce241c9bf01d29b2169b40937","8d9b318d500e66e9f96f4b36db98b835f86bf08ea1ef9a90febd5fc4bb7aa322","d49da1ecdc913736fd8d252ce4c27f0dbbaf43141370e66a5cd883144c885c0c","c976fa5595aa8668b16def38c3fc5fc372c4ded0c514da4ac0be3bfffbda464c","1dda0984c610fbcd314903fec02385d0253e7c9a689ff7f8ca2ed913f6a42804","b8ec70cf54b0a45bbb66078d67088ffbf99efe233fa5b0b070935d51aa601eab","50d8872bd85dbc5ba3bddc25d477ea5cfe7d089d3a824c84ba52aa3369b01563","de1c8b59184337ad8b9ee1700cfff28ae6d435946267e2a9deb7bb1b784e47bc","0f848162fb60c497300f39b358bd68bf6308f3aafd9d5bd9eb70afb076266308","aa5e4e063c9c7cc0c4269a87b312adb137ba58489399957dec81f71c50e27cc8","f8ba1aea85be9cc5ea8eeb11f9a686251e2b302e62a53b7739e3acaebe99e172","66417cb0001aad27ff0202d3f456655b8a957c91a32be40d8314f99bf69e94b8","8776c93f9d2ad11e60d551663ed36ad78197a21794972115185e80bab4e9ae89","da5bba56bc4d53881b0ed43e82c679ed3fa3a075c2acb4412443c1f1e8b1c4de","5ed1970176bd4b97458391496ff9a66f6fc7f53e04ab39c47c26317b0b543852","c25ab5572e4d0d29faf47c35dfe97242bbef1ae58c6d2f3cf23529d3ff4079ef","a704d200c4943008026de6937583cfff95dec8a7b8710d3bc94eeddd16d72591","3a051cfa4a438d8a8ed424bf0c22cd5c57d99662e38e067f11d1ecbe28ae1715","e9aeebb23f73b536f91660d3f42797318e7ecf8b04e493d7f16c8a4f9cba09d3","dc4a9c8ebff94a4e0fdfce07d9f3296816a560f32695d17df2c2e5c6671621ce","f908de4444569230b80f27bb199d6bd919dad7b9476d1bd1a829fdc95a9c9826","25e320a6fb1079884c9baf0428cd7eab73fe90fbee353469c9a445c0b38896d4","e05d5d615e8df9b0e39241e1e0a8ec6b2e63805407abd1889eb3f3960c9e50df","acd004c7b2238739f77666b056b9adcea8e05a65d7c3322430a42aa1c91fd9d9","c4214f4880ca62f8fa9dd7d9be57e7fde62bde3eaa31f15c3de7a610cbfe8ccd","5f81cdf50012e0be75b49d6843dbbe1e99e58665902229d289880966d729dfdd","de76f63ac7d181f9dabe699237310ee0d941843ea52992780335f6188ecc42af","ba6eecff11399b2c5757e54fdf8ed74f2293dfabf752e31983f7ae230d295a51","c24bde7cb1efbb1bfd0f6c3ba62c4728d1f6f19910f16f995ea82b93d4f06e0b","45203de43bf0c40654f277ac75b7dd88e4aa22ba8a36ace49a8ad92c5319c4d8","dcb27dfe317502326daa981369193b7e4c7c4658723769984076bc27fd149678","1336ec3643739cd1db22c1dfb9bf624ded1b2f4fa8c6c64dec56af686b74ced1","18751e2b92ea637ff2790c3e5169dfb67271c6e52b2ce6d636af455565fd07c1","c73a54a9b6684953b82ade5969b86caf4f92955e8198a8c2eed2fc8b33cc3397","b6b99dd74c98eac3a8b2a85bb0471e1e196a413e3fb563a793e0cfc656079865","a52ef14bf1ff7846975632cc33344f63baf53eb8f6a66de8f8a5cc13f5558356","c5ea7a94b1293af82cec95c7700334bf019176b342ee3ce06d1b9c0c7906dd9c","9b0cb13b644bb161a2f017480775fcfe7b1df1db8f032702b42116cb331011f0","c38d3fe864c74f23be9ed9cdef667250cb5cf000685eccdbc26d317ecc6ac2a5","e5fd7c66e3ae51b0afe4b0de45bfd6765b08161151c6f7c303030d7f040d2a1f","c0be2f4bbda8380c3a6e4903ecf410022b8a1d6e1f53c4f73557b185109ac08e","fe8a80202ddf50386ffd0f6e50637b651278ccdffa8fd067fb4a9d3c3833ce3e","0c724e3381706d3fe18d195ddabbb3c249c0c4ef887a6943ff351a5cddda2933","1f9d9a4aa894c41715f96995ab981d540a6db9df97ba7ca048c6be54839bea10","dd2cc738773855ef5076692f098f3daf12bf1c8619df3dcf8c27d78f5b191190","826db44c18ff591efd3579090f539ac0e8fbf72d722b871ebf2ffdfe8a5efc37","9aba639097e488711b0afb48bd65ec59b58c6e8f98cf380706028bacf9680a67","2332b1e1d0cd74499cb8e8bb33c818b65c44e37e57bc7619c481556ad8f45b49","1675a9f2c092fa7a6c8b4d4526a97069a3317f7877471273cfe3810841e8a1f3","ec29364b96453b8a14bbab794457e5e1d06633d7b3a3c2a04ff63b34d90fb3a6","59a19bfadc878a1b0b58548350f64f87cf75452c9cd34fabdd01980eb35213dd","fcca8e75df8feca6c81cd61a5367e9d6bee3a0ed2d63f67913823742a786b5d9","840dffdf4c04a6e65c9e40a153658c68f7f2e94ccd631f4a6fdc073a1760ef11","9e078fdef06e19cb1b63d94ebf914daf9b7abfe202f8e35ed245b99299bd6c9d","95d08b26b2ed1c14c91d5ad0d2f21dd13649dc00501c03de37d6c31aff9b8310","2d404537a0c54519c6b8b8ea575d0e3102b0c38ccf39e1be8ada45048bfaea09","e5ed18ee37fe6e259ac492b5e0c1d22fd04614486e29eb3231f529e3696dede4","6bd13b9956458ff9e2bc093240b5d866e04b7df46b49abd2d4a60f4ef0bd364b","afe7a4f98a4b6a197a958f134df8f0f83a85c1fc5d60ca6b1accd67183655d3c","552efb1d5421319890fd2f4575f7a4e546f8c507a4bf0914e4a3f917a86e7a5d","e7a29271571f90716b9369a0e981ff3a6a1f62acf93c6f7777a1262f6aa88b51","92c12ff5189c5dee1d675fcc519b67d3b4854ac57b961b4f48be45a7c01c41d9","65721abdcb0cf4c1c359cba3c0345093e5dfff73a41103fbd01819ad6e9acb2e","104c45f17da0b77477514e9fbb7ce284dd7d88e252d65901a52f889dc8a570fa","6f594a7dd0f041fde485fa1ef804017ce1ed34cca461afc8a6afd0c8d50decb4","919da2171e7b28b6ec2e53842e0df1e84fd14bd97899d38e6789508bb6b6936a","4b32db272ccc3311e15c07ad71bdc8812603103e86c1dfe76aff470e434081aa","c69a4088e8595fca165e88dc3ddb64afaa4a7e0ce6190f4b8baaab0becb5c38d","2fc7b4f412ac2498a505da6a1c3f269ed437982c66d93bde5af691e21f83e6a5","125c38489260db035462cf4ef069cb2ca5f2f1841f3a6a35b2a5253c674c0236","17b840c6066f688ccae16abc870a6ce800da7d627ca798e29426f3218a458f44","4a145f9c43dcf0bd828719fe0a8d05165d36f50993375a4ce3b106eda81d9d0c","f9423823be45c39323c88221ac2e5d5a70962ebe12bf5998561d7015bc775e16","c9cc9cfc725a5155a016be86815810e7e7d158d2c61713b697bf5b093a9043d8","091ef4397ff9d32681a894ff20dbe05b63ed7cd8af7b4e29e7df434bedf0e122","bbcd8c32185c52685d1eabe94c06e4b5d2d9544dab5b2177c9b4b6fb29f3f0c0","03998d6c828abe823d36aab5e6aa8dd930c0e86ae7438aee7dd6544eb94e66d0","7e019f71b6a3fae4414326b1b8d4881c4e4833ce27016b75304b3115906c1c2c","f7df1361dedc44ae6b206cff2477a30c8b48fcb46594e04a3c162c8f044b2c29","b89a7034b75ee78acfa480f422e2e79ee77ce52c4076fcf6f0061ed2a067c727","6801fb0475800dc335d5460bbd725685eb58eb94d9a613fafe80a43b3e6252c6","52a3ca61b8ba39da1c1db6f49353af2b1e8ba6df009ce0dbdc28c5698ccc7f2c","3dce8bf9adab82ff8e4493a01bf45228f085e4100c12efc9589e618aedb836cc","f16b449388a685c7d86d0eb16b4e911bdfb4b887360fd33e03870694653cfc40","8e469fc844d6975aab6c373b45a06bb7eb21e07135249946d2564790b92b5d71","bbb0824ca87af68de00fb888076f358e333fc1d85f3d9c88688bf48ed090b907","ff27d058479ae6f30dfda13ce423c1423686ddddbc4ddedd7c433d2ec897d6b1","72fc76bf1a1761d3dbc27f05792d227c83633bb162875f79b557b5a355250865","42d2c0e978cdb57de8bcb97c2606f700e32601e1032571d96023ec821e605e3f","0444a593041b69e47509d5f7e30ce5d9683aae3889a384f6eae61267fa8b9df6","b7b97da92607867f69080c30ccf286fcd3c388353f89e542806e0a17ae42e585","9b187b2a098badc39e9dd7471d61083ae9e4c43007afe002683191a5b29319cd","1df798d1601faf3206567527650679aa01bf67add49cc6deb71b85fedb680251","41b7d4418a6bb133e5f8a00c435c943eacf2692dc00ffd5e216d780e7a3816b1","70efdbea63e488871e80e7376ebe39c948666372f4241f918aa850b5e979425f","f03403e5ee13517ee1abf4b6054e989ee96f34513515a725ea04eadcf7bbecee","f5be3d81c3fb0111772b8247cde821d79d6d7c32570d5e8676203f17f3413edb","ccb02c960c84358ab0a3ce584c959b8abe466ff20cdf6612b932bd46ee947426","616048ef9f2ad1354dfdef79fe160229e8d55cf1313ddf4d36e5767cc2f0c384","d3487e7e20a2655d54ddf20bb9cd09a7e588cf2b54863ede08dbf90d15a8801b","e03c18dfabf0cfdd71762d67048dd265873e17df719e0859868d67211ecaf6ea","5ad3a071792e93ed4848d5ee787347dfb0fefa1e99a75b42767b79fcf92a3e65","5b7d2724609b508355a1afb5e3d9e34774fe44990b246f15785783ca65afff44","32f386a17c4a5cdc24ef6ce88ddabc3d001e7256bb54d3a202b14e2028f9bea9","37a76a50a9e8efd4f98b7f1f4f30276184c76000876ca07cd9809bc214080298","ff708eff147caeede1bf0e4c70b69c4f95d34bcf2d03a0cd55a3d84fa4b58e22","52ed507517f2a7b078a98a9358387c1e93649eb3f6d6101c83ab3b9f59ba65da","29247dd9b285ffa83b6addd9b706120a4849fe902c244dcfb1b25cbc144895ec","62aba4612a5d1aea2641d0b22b069b490f5d4aeba8a31b2ee00d01f6783c53eb","b0efc2a0963c48352df1b25b4de9d59b226a0ca067d92451d698b2fb703a64f8","649f43a700ee6dff99d22e57b33f2e2d2be1b5d2d684a3e4daa7f542a241ddbc","5a437e029257f8e7cfbeb3ddf2815f37bc5edacd5b934211a5922848bd6f756a","531d692e07630a88c4bde96a6a759b8ebca2e8fa116b425f31bec4926c5d1ebb","7fb525eda528bd77e3e4fc0014a20b2a2553d1478bb50738c69d59fd36d46d6c","857bde5d8aaef853f73f19d2966f1be616155eaf60e44597dec01d2eb5e74605","6959e50f3c49a2b69fd33bb5a1bc512e23f60d6d6933ac6cbbd163f15a801e66","78ea6c2401a1265980fa7e489a05b1664277b290ffd1fccf7ed121620fd55553","408315ea1ef8837ed970e775294b072f816860dd32fd9cc18d11446510d59673","744d8765cfca122fb1343c78a6f6675543e5904195c8ee9c1774b47fd73e87a5","0950cb951262de718e737177d8e3f29070ff1009234fef3b22f2b6a33a1a5e9e","1395f4fdd735b26723895268f1bbd6965bf02cf44b67a3c67a18983d17d2705b","db950d6c2a3c4943431f87f80530032952277031a9dc26cdc832c9c3b463401b","081d271084e8d4bec61359a4912743d31d31d251d3053b65698670ae5d2a29ed","04686f43d2664bd25aa921e2d5fb7f1abc8d6da46ee001d5d77c8bf549cd9e70","5e7c67c0e27ce4d4734796fd01064cd00db413a5a7ff7b0ce2bcdbfcb08d102c","d675f044e5587d1206ba2ecd40aca4bb336396b329f7ec8fb37427b5c0395317","4185f30455812b378ac0f5dd439ecbb8df70ca0424b7c01d2fc8eaaed4cc0b0a","6c40015323c22c535fc27eb9407ec5277275e2a10a87ab9bd732a5b3bf647c12","27f6b2310b42d5f3e21a2b80380699ea1a0bf1606fa4ec61abb6c8872f4e7fd7","97087af17308e30cfac94d0da90a66b327d9bace47e74fbd357ee5e9f9b7a8ad","b35c49bbf69626939a105ad866595585f713398a7401c14e661e8893ad61fdc5","10fe046a188c2becbb74d75591a53067bae733aec24a7c797878833764b95afc","45b224b02a3bf2667ee005302d2ceb07dbb94b4a18b46f740bee3d33c1c30299","634e19510e8edb5e23ca8b7c1022caa87c3a6c7621cb61215a511d246209d6e2","facc7115a4214a0462c7caf801fe2b6067cd0a3ca3a70718e95d17c840cb2641","afa3741c9570e7df7eacc92c11e5215bf39f93e65e77d554c70574fd1226ecce","d8c9781dbd6c968e5dfeab735d497dd3c5c74cd8fd74309249dd2e1c2756d376","1f20bf5fb2ffe4c3d07f75ae902bb16d6e73a171204b30dad2c84e5ea6f8e0f9","af0c0408069da6d5a7bff41546c49be4478ec133849ff889e65c2630fbeada11","34ac9d3dc8008572a75a1bbd45f949271b26cf7cab59972e7d2b99f183a4fa5f","b5e08f3766336f55a4926a8704181ba335cb066d19b0e5f3cd06bad7b2ecf9d6","639383a0a994de412514abf5742412bea204eda7fec763b6d5d4260fcbd84faf","26228ea8ee90b09c5ef9abc4909c5c73b335763fc9a3d251fd53fab1f0d76918","b9ad0478493c11aff2d099bc236b1640afa89497cf4d3405762fb53d1d26df5f","9fe438a0ace1c216d64d4ff9993bc86764caa3677468527e686b8ff1d66e6819","c63641f1142c2ac0f005dd18eaa9a8a2f48237ee10df963aa314a87a703b3276","6d1bda2f07b03be13435491b6907cb6771407a7330e4d0018105a25a2c49557c","2f90d12f43090d93d216e12d7f344e2e938913a4dabb0ff0934c19c3d080f5c7","1726ee45abcc35b78d082c51fa3162f204da844d556d9774656a2353aba5c409","a88c95f7bae7088c617d3d649b5536fb2f1972e073805e154df39b43d9f124dc","69fdb15c2120b2973b91f4d7581c612d970771481a504592fe68e21865d5aeb3","b9cad8dfad8ba98422104c5bcac316155a3895808e8e9766ca0605643c1ea058","4a541ade7d096c5d02b6eeec791e79457af4200f37844f248d47926df8f70176","be4cc4b6152f7b562e13cc817b41788e6ac2f523839f89ebf28fc4f6f2b37204","9643529377702e3dfa78c8f67a737d7b63b4c55010de76dbd1d8f9de32d4dea2","fce76f17d2462d88b3cc5c5e96fc19ae1174be5e8b1ea1e98b4cfa1973a72dcf","85717e62daea82a4d14edef6b9f2ed55fcc0439fe89e5e52acf196e6761fc295","babeb38d222fcde337b6e9eb2d467d1e0903fb5be5cc5ed7616c9d7719f9ccce","ef7b13e70199edf159fbfb0032f516f0335bdff429f1c4ad3dcb05f3b23b51d4","176628dc6335ce60680a178a14929d5153343a36bf5683d7d0a8479b04ba4aac","065e396a0e43bacf4b6d1efabf90cf6aee9a285d2e195deb065d9522a03f5098","52607f5fb97cdb50f63ad1b80d974f7d18b25acb82f2c4a1055255a186ea6909","284c1ef4c6b73d008f8fb827634618d8b87455ddf8fbe9955661b780b2c7680f","9f04c66e878a2fde0a728f63c8b01c5bb7f10abbb4389db677a35919c257c847","f2801382261bfcf398e35400cdfca92910b9266aba53fc5ee9da8609998969f8","e8d847eff1f68c64d84a11c9e13086cff2c04d2dc38ac9e3a3db004870d69575","45725f0254e4c7a36d00f7e480ee2e44b19ccf27d3fbb085a451a25a639310fb","e34cc55ce1ecb9853aa71eb73e928cd6f82a263b4428cefc0743d959a24390e1","c384d567ca8fdfa425646823aa6132fba2be352ede2fd03cf4ead96d40ae7b22","fa8ce7cd6350d49aca91770abdb246c0646dade3329ca3e24f832dab12ccf269","67b4906d41cab5eb317293d3f9cb2bb81f77c12226437f675471ce46d28eef5f","eedfd14e4452c7e6422af7a72ba52846aa7a1adfc8f317e10fcb4c1007238fa7","1f23b3ff39f1e9bf0d0f8d488880413bc47bcb1bcca9fa1c1691afb3ca0b4017","076a1c76f91d50c38e33ab553bac7e1d079bf215f8b758a6d2df43d47af2703f","c450e5722ac3de7519a78b054ca86a1131f81a4bd05e83f141a8b6151f7ada43","3d877c533d451344cd31876db8cfc32c673cb869e3c23531d685c157e4ebdaab","c1a8115bc5c755b883dc36c751e30232f6e81a29c90a699b558873d6f479172e","3c6a0fad55089c55484c2a6fe16abb0e94ac3d28fd3993615a604386cf94a3f4","bb49da60bc2f5ef359de9e19828a8d9e8f2fe8644ece2067d89bb4325b32bb88","c29df8cc645874195c38c282d565b9c3952b7010ea1a50f90ea7b474d37d1351","76b8100222af976956a754ac9efbbac567deb1a9e8e26f5e4758fbe71094f034","55127f8629857d162efeab53649f026125f5591dd9f948f1817709d6e6f44b26","37c0d1b18d53a21e79723b2a1cb070888fa9607a92ad4d466c612853744ddda6","27450f1baab0e4b2cdd61f606c7937a70a9c1b3b1940257663be624c86e8704e","37f2b955ed5f64dfcc28d0525d2f9f3dad013d220a7fa92fed5c80db7b8007a0","f3449101244cb568b7162b1787418c418fa5ad2a6755eaf85a17b9c51c64b361","a295b9de6132f72f67168a99a966c4057cd4d3472df78fda0d40be2a3417257f","de90224bb8e2fb653d675c1b61cf5c3a441a1614c8cf6dee2b0e198e81694149","af4c2d896e9fc6a2f5e25ad1f019c19e8964c96b85855a97ef13490f1c189422","d37532fadf1f8ec8688958b5c16865259cf46a63c76223aed426fbe523139974","6c98c07424cea6d6f49efaa289b61c166a047644535e93e4b3897e5e45b83821","b2b5b4df9ee80ebc391bc9bc5841b6e0452bc40e2edfe673ba6ad1c04751c39e","566188d117be500fc705a6971b9106eb8892178851c0d6e1693af62402caa74a","bed32200c31922f1a11e823aef54a1a6df844ebcee4918dae2ce1ea0445299a8","dd7532d16f55e1affc2b0ac21bb6c0319393ecfbd1a178e7f3f3561a697554a7","33067ac320c8b533ba61a313847ce677a9b271a636948754826a2a73f3a58296","0961189870c8334d46943a2cb98a62df8c1e02811ba455b8db21557903154c23","8d1ca3808e706305db3712851ba1a4c001aba81ecf3e4afa83db10bf3f435adf","743b0aa1357e3cc6f62e7fa96202f8e0cf76b4b3a7cd18c72302c01b6d8c23d2","6d79215563a0dfe78d2d07de8d4301065ead6565fce7d51440840c27eb907e22","6e50a62c102b64443260b7e89139886f65567cbcf154f9d55462a0b22c30a4e6","258b3e1e8a20ad15aa29f0a2245b53ea929ae040f1e80a5a5e7dda0cd698c15f","51faa06d36021a7d065cfa438ff39ba73358b84ffdfdeb303347973bfa7180de","5b0e5a06dcfe1147f0ff1fb12bdf53dd329915c967f7c66f765f01ce466405a1","622fafbb5eb80b00fbbde3d7d5e650c3be8efc8f50bb2badbb2db30c3f9b9a52","456fefbeca555d5851922d099c4e8ef59d744fe4f78950b245b6d289b33bce2b","b966c9cde622dafd1df6031f1b1f75e671ce6df2ad6f4f896b65fda10925ebeb","578c698c727190380ef67d60d72bd5cb217e93af49d27944e2d93daf1d3f3032","a5985f7dc7b38d7e7e62d47223affcde065d52aab6ed9572a537c18e1070e5de","3c20d24baff4129ec491d0cb5a38dd2f347c6a154c5c561508251c7cc4ca0c22","a61e34c0c68571eb4c6cc50dcf2a5fd563ef8b9e01e1db00727defe1874a1e8e","a5b1a87384841fb08ee63eb3636cde0a64fe2431af613f99df323b1c0b0ed813","cb05ebb34e01a970069cd42e1d1e10b55423a20c8c8f88a8c6619376e62f8e23","499eeee3b7a9eb0fbae9314eff450ed016efc694f9f4d08be99942c609e1ed87","5e237f5cc75d6c11a9588492f9526c1e6dbb1636254c791b245cafdbf4b7f6db","7fd9331ecea477ea898a9a73d4ac6bb86e0787b15feebafddf74b82ba332f2cd","40188a1f7ca6b1d1046ae93d0fed4f179d92561d1e38f676700ad220f00e8907","2a5e7066c5f32dc817d7661b0671fcb3874638f104f93c9abcccef600b3299ac","8e7e27164324c138abdf036c99cfdab865a410a4fee2b6461468870e33965ab5","e5a86b8b6023fda16546967b50e6f54fa1c898c2709bf311c18f4005f92efc7b","c6d624b06b159d9dd315b8210de1e2cd658cc137d67e7a3b56668c59220342e8"]; if (sessionStorage.getItem("acx-ip-suppressed")) { if (sessionStorage.getItem("acx-ip-suppressed") === "false") { loadLib(); } } else { try { jQuery.getJSON("https://api.ipify.org?format=json", function(data) { hash(data.ip).then((hashedValue) => { if (!ip_suppress_list.includes(hashedValue)) { sessionStorage.setItem("acx-ip-suppressed", "false"); loadLib(); } else { sessionStorage.setItem("acx-ip-suppressed", "true"); } }); }) } catch (e) { loadLib(); } } })();