---
Searching the web looking for "transmission repair near me?" We've got you covered at our Ira Honda Saco service center.
Read on to learn more about your transmission, what it does, when it may need service, and how we are equipped to help local drivers. That way, when you need transmission service near Saco, Portland, and Scarborough, Maine, you will know where to turn.
---
What Does a Transmission Do?
While you likely know about your transmission, you may not be aware of what it does and how important it is to your vehicle.
Situated within your powertrain, your transmission works as a key partner to your engine. As the engine produces power, the transmission is responsible for optimizing this force and distributing it. This is observed as your car accelerates, shifting gears as you press the gas pedal.
The transmission is critically important to the overall health of your vehicle, since without it, your car cannot accelerate properly.
---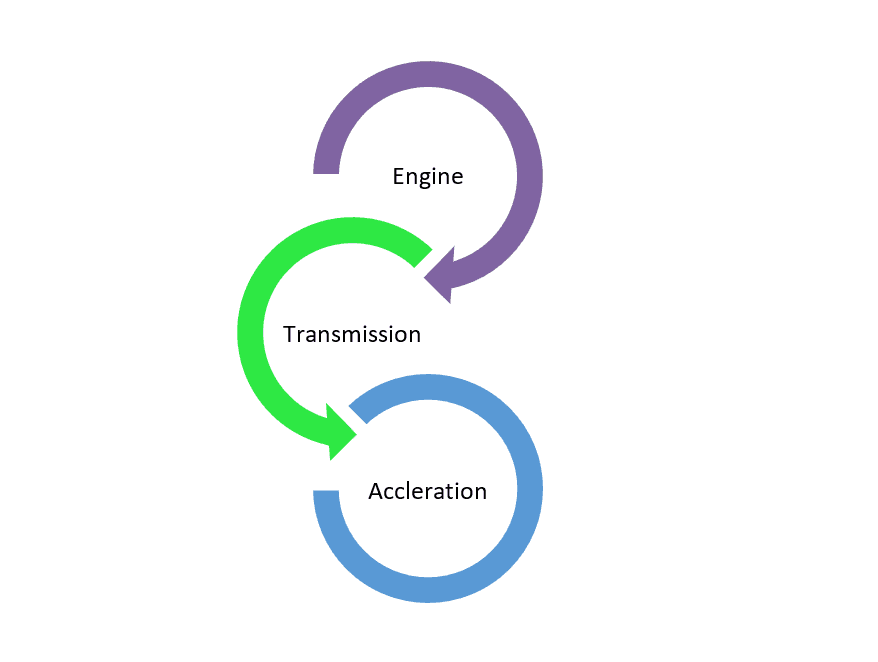 ---
What is Transmission Repair?
Like any car component, your transmission will experience normal wear and tear. Sometimes, it is as easy as flushing the old transmission fluid out and replacing it with new fluid, but sometimes it can require more extensive repairs. In some cases, it could even need a complete rebuild.
To prevent this, you will want to monitor your vehicle and make sure to bring it in at the first sign of an issue. For example, if your car is having trouble switching gears or refuses to shift gears altogether, it is a surefire sign of a transmission issue.
Some other signs to look out for include:
Trouble accelerating
Burning smell
Unusual noises
Shaking or grinding
While not always indicative of a transmission issue, your check engine light could point to a problem here too. So, if you experience one of the aforementioned symptoms and your check engine light also comes on, you can expect your transmission to need service.
---
---
Schedule Transmission Repair Today
Searching the web for somewhere to schedule "transmission repair near me?" Are you only looking to learn more? Whatever the case may be, we'll be happy to help you at Ira Honda Saco. Simply contact our team to ask any questions you may have and obtain the assistance you have been seeking.
We're proud to serve drivers in and around Saco, Portland, and Scarborough, ME, and hope to assist you soon!
---
script> (function() { window._boxever_settings = { client_key: "gauat2qs1mcilcx1ql7c193bgjw0r2rk", target: "https://us-east-1a-api-decisioning.myacxiom.com/v1.2", cookie_domain: ".irahondasaco.com", javascriptLibraryVersion: "1.4.8", pointOfSale: "irahondasaco.com", web_flow_target: "https://dtt5ihfhc3f13.cloudfront.net" }; window._boxever_parameters = { clientKey: window._boxever_settings.client_key }; // utils var EVENTS_Q_COOKIE_NAME = 'beq_' + window._boxever_parameters.clientKey; var JSTORAGE_OPTIONS = { // TTL 1 day TTL: 24 * 60 * 60 * 1000 }; var referenceToDL; window._boxever_utils = { pushEventQueue: function(eventRQ) { var eventQueue = BoxeverStorage.get(EVENTS_Q_COOKIE_NAME); var eventQueueObj = (eventQueue != null && eventQueue.length > 0) ? eventQueue : []; eventQueueObj.push(eventRQ); BoxeverStorage.set(EVENTS_Q_COOKIE_NAME, eventQueueObj, JSTORAGE_OPTIONS); }, processEventQueue: function(processCurrentPage) { var eventQueue = BoxeverStorage.get(EVENTS_Q_COOKIE_NAME); if (eventQueue != null && eventQueue.length) { BoxeverStorage.set(EVENTS_Q_COOKIE_NAME, [], JSTORAGE_OPTIONS); var eventsToSend = []; for (var i = 0; i < eventQueue.length; i++) { if (eventQueue[i]) { eventsToSend.push(eventQueue[i]); } } //send events synchronously (function callback() { if (eventsToSend.length > 0) { try { var event = eventsToSend.shift(); Boxever.eventCreate(event, callback, "json"); } catch (e) { BoxeverJERS.errors.push(e); callback(); } } else { //continue processing of the current page after all the event from the queue have been sent processCurrentPage(); } })(); } else { processCurrentPage(); } }, clearEventQueue: function() { var eventQueueObj = []; BoxeverStorage.set(EVENTS_Q_COOKIE_NAME, eventQueueObj, JSTORAGE_OPTIONS); }, getDataLayer: function() { return dataLayer; }, createEvent: function(type, attributes) { var baseEvent = { channel: window._boxever_utils.getChannel(), type: type, page: window._boxever_utils.getPage(), language: window._boxever_utils.getLanguage(), currency: window._boxever_utils.getCurrency(), pos: window._boxever_utils.getPOS(), browser_id: Boxever.getID(), }; // Add extra event attributes attributes = attributes || {}; for (key in attributes) { if (attributes.hasOwnProperty(key)) { baseEvent[key] = attributes[key]; } } // Add UTMs to VIEW events if (type === "VIEW") { Boxever.addUTMParams(baseEvent); } return baseEvent; }, getChannel: function() { return "WEB" }, getPage: function() { return window.location.pathname; }, getLanguage: function() { return "EN" }, getCurrency: function() { return "USD" }, getPOS: function() { return window._boxever_settings.pointOfSale; } }; function loadLib() { if (typeof(Boxever) == "undefined") { var s = document.createElement('script'); s.type = 'text/javascript'; s.async = true; s.src = 'https://d1mj578wat5n4o.cloudfront.net/boxever-' + window._boxever_settings.javascriptLibraryVersion + '.min.js'; var x = document.getElementsByTagName('script')[0]; x.parentNode.insertBefore(s, x); } window.addEventListener('message', event => { if (event.origin.includes('xtime.com') && event.data.eventType === "iframe_cdp_event") { let cdpEvent = _boxever_utils.createEvent(event.data.eventData.type, event.data.eventData.attributes); Boxever.eventCreate(cdpEvent, function() {}, 'json'); } else { return; } }); } async function hash(string) { const utf8 = new TextEncoder().encode(string); const hashBuffer = await crypto.subtle.digest('SHA-256', utf8); const hashArray = Array.from(new Uint8Array(hashBuffer)); const hashHex = hashArray .map((bytes) => bytes.toString(16).padStart(2, '0')) .join(''); return hashHex; } // Check IP suppression list and load library accordingly var ip_suppress_list = ["2c351d999b435c29a0e6ab8bd1e1e8982133e006eb0358d6f8196afe2e35be63","83e34085c9a02d830b92e3456ae1b5be8627ac9bc1e9bbc399ae5d23c55ad158","9a96720cda1a87c50b8e033d72962974599cc69e979a23b26b41dc79e979bdd0","25fac3e27a1eebb4b83074b3142847c80619008cc8b36178575e091f0e66cad9","20b7d7d40bc3bff8511364d549ac883c4fc62963b9ed1760b80a4caa39947463","409be082a05060833241c85797a49380a73a62dfd80a0fd4e4f45e92584930fe","73745463912172010c32e98bfccbff8a8bd435d5928795614ddcf6a2d699c1c5","7521d17522f60521bc1993cdc65c00df4f29914a02ed3a2e5474ac0ffa2becce","2ed0fc2f47d036907de3e2b403697064d1a28c9b64c11deaec4158f03bbcb733","3667c14a6d1b53bb8fcacdbe4059df2886e29e9b57c25e46125b28c547fe8560","df7843c91d20aa87b2536cb6fc4f2e425a561488745e6fe3aecf294697a1deea","10d1fbf3ab381330b1c4d65a1e7175d9889d97d48d1683ddd7a32e6597701f89","6a813d8b565bab056c3fc3d57c2ecddcb0ba1c5a8d407089285c829ab5d54bd2","0da2c54b59e519952ecd0788d22275195703f3784e74578bf66647c47cae9bbf","8deea156a710bbd4cd8c0391019ff3f2785ca56560483a6eba7dd960cf511324","8e2462065bdb91ba0b9a7ff8eda5115d5ac95836600ac46212c8f6acb8ab67f5","bfb8148fe5233523e82ff9e23345edfe312f85a7ec64ad97d68ee21ef63fcde9","ea0827ec57fd81baeea15b8f2979c73184dc6e81ab4b34b45da55a16ec836a62","f41a6a3a76fd4e898e9f668664576a3ee342a0336b5b9bfba64c4ee0d904f532","b0902b282a96f1aa9b647ac99d820ec8dcbf81e28b433bd6932e4ec2c897f9ba","23d67fa13eca7c701609e15ab503b706338e7b18d7b6df3d891d0e94f51d57ed","b4d6ab88c617b4d27ed0262325fb5ca875cde07422058a2de0754d9a99829e61","1d9a064b971818c65550ecfc59a0c32e42359d7c4b56443aa742c7ee6c73e8b4","9f67566a6d6ccbde8bc6d3a3c5be4c098cbb66920d619ed374bbfd5510e8875e","5617bc725813e480e00008595f638463204b3319f0cac31180fc3cba55b52147","fc22f199e4fb5496dac313ce020cd260f2e48bfa3e5886398c34f22c29ad1c11","e91fc6ba3bedd8aca6c86995bcec63e559642f905d3ba7401e3a699486f92a44","bcdad921a2605ed18fbdf12617380fa63bbdc24096a357c31aa12419f39fb2c9","3796f51fa67bc9e19f2693d2f4f8207e7df827130541b1546be9dee53b6d3314","23ab2a7ef3cfb9d8b4fcfb666bd8c62b9394a1b05995aedc9ccc4d08001d2116","c483d62f1bf9e322e475be5c534b5a8a05760ca2359e07fda3b40da0c6e2ba3a","8207b2da206ac4f021485813d641161e720e1a56a29bb885391537d190f63c7e","6de0f0cd1b6a4f732bee467c658e5b13e6b946e6cb96cb7d79141360c3825aa4","f8fd6f593b07871b8534178a2380247fde74e948fb5219db1ece6d0b6a287ffc","83ad7fb45b0a17326396d1fb25273c5b30052a7e40fdadd7c0de660eb6a69755","106c1cc42e1c619db35f6cb92188da5d323e2c632fb4727c289bdd62a85e9a6d","ab565bb1b17fb56c20fee875e4043be24f5f2192c8d63cf8d56f35ce91495c77","1ee033b682c43c37d1c647260417be2a0f15f027e8ccd8a122951632c493f96d","e9c16ea1c5df4e0ab50cbeef004c470d66353b43a6c26e6a5165b82973f5a3d8","6fd7a3807e3839e04fafe45c6a02c739bb9d2647c6a53c8893b635a536492404","8e961c6ae1ff69a509a20d144a7590a9e26b4b79a8900c452c96d8ac4743c10c","bae2c1751c8f2428a3aa8391d2e22333560cecd9cc15b8d29333f81288419fb6","241f613f0f8378d03edb10db5642a45296616b06ffc5e51e38a3d9abad49ffc2","d63392807977425114bcb084e25bb3292dc284907aa151d7e55aa1e5ed058139","dff208705e0011b8863f01a2908aa6f1fbf4b88b2fbd5ad149611a7ea8a1a54e","f3bebca9b3e9b2462d8de8bf0eddfce8caa3d6a690ffbf387f8c30efd2681a70","6097826350ffa7b413c939c6c664be8785d4514bcbdda6a36cd8d38f3a3ae987","5d06a137d9e5dc442282ee1d62b9a84a5bd155a83b85409ae9fe53a8415dfa6c","285183f03be4842e5723d33bfb7158ed7cb4d7f09a174ed15aa33ebabbaff31e","1e3d462ca0134d0de30d78d4d5dcc30ba371fda599bd09c855a176aac353a65b","a3c753d81b66db11e4df846a83a58bed9f0b683209c6dc8f9c11c291b267fbdd","8ffdaad0725b7a8a4bad82bda36c73116b6432fce241c9bf01d29b2169b40937","8d9b318d500e66e9f96f4b36db98b835f86bf08ea1ef9a90febd5fc4bb7aa322","d49da1ecdc913736fd8d252ce4c27f0dbbaf43141370e66a5cd883144c885c0c","c976fa5595aa8668b16def38c3fc5fc372c4ded0c514da4ac0be3bfffbda464c","1dda0984c610fbcd314903fec02385d0253e7c9a689ff7f8ca2ed913f6a42804","b8ec70cf54b0a45bbb66078d67088ffbf99efe233fa5b0b070935d51aa601eab","50d8872bd85dbc5ba3bddc25d477ea5cfe7d089d3a824c84ba52aa3369b01563","de1c8b59184337ad8b9ee1700cfff28ae6d435946267e2a9deb7bb1b784e47bc","0f848162fb60c497300f39b358bd68bf6308f3aafd9d5bd9eb70afb076266308","aa5e4e063c9c7cc0c4269a87b312adb137ba58489399957dec81f71c50e27cc8","f8ba1aea85be9cc5ea8eeb11f9a686251e2b302e62a53b7739e3acaebe99e172","66417cb0001aad27ff0202d3f456655b8a957c91a32be40d8314f99bf69e94b8","8776c93f9d2ad11e60d551663ed36ad78197a21794972115185e80bab4e9ae89","da5bba56bc4d53881b0ed43e82c679ed3fa3a075c2acb4412443c1f1e8b1c4de","5ed1970176bd4b97458391496ff9a66f6fc7f53e04ab39c47c26317b0b543852","c25ab5572e4d0d29faf47c35dfe97242bbef1ae58c6d2f3cf23529d3ff4079ef","a704d200c4943008026de6937583cfff95dec8a7b8710d3bc94eeddd16d72591","3a051cfa4a438d8a8ed424bf0c22cd5c57d99662e38e067f11d1ecbe28ae1715","e9aeebb23f73b536f91660d3f42797318e7ecf8b04e493d7f16c8a4f9cba09d3","dc4a9c8ebff94a4e0fdfce07d9f3296816a560f32695d17df2c2e5c6671621ce","f908de4444569230b80f27bb199d6bd919dad7b9476d1bd1a829fdc95a9c9826","25e320a6fb1079884c9baf0428cd7eab73fe90fbee353469c9a445c0b38896d4","e05d5d615e8df9b0e39241e1e0a8ec6b2e63805407abd1889eb3f3960c9e50df","acd004c7b2238739f77666b056b9adcea8e05a65d7c3322430a42aa1c91fd9d9","c4214f4880ca62f8fa9dd7d9be57e7fde62bde3eaa31f15c3de7a610cbfe8ccd","5f81cdf50012e0be75b49d6843dbbe1e99e58665902229d289880966d729dfdd","de76f63ac7d181f9dabe699237310ee0d941843ea52992780335f6188ecc42af","ba6eecff11399b2c5757e54fdf8ed74f2293dfabf752e31983f7ae230d295a51","c24bde7cb1efbb1bfd0f6c3ba62c4728d1f6f19910f16f995ea82b93d4f06e0b","45203de43bf0c40654f277ac75b7dd88e4aa22ba8a36ace49a8ad92c5319c4d8","dcb27dfe317502326daa981369193b7e4c7c4658723769984076bc27fd149678","1336ec3643739cd1db22c1dfb9bf624ded1b2f4fa8c6c64dec56af686b74ced1","18751e2b92ea637ff2790c3e5169dfb67271c6e52b2ce6d636af455565fd07c1","c73a54a9b6684953b82ade5969b86caf4f92955e8198a8c2eed2fc8b33cc3397","b6b99dd74c98eac3a8b2a85bb0471e1e196a413e3fb563a793e0cfc656079865","a52ef14bf1ff7846975632cc33344f63baf53eb8f6a66de8f8a5cc13f5558356","c5ea7a94b1293af82cec95c7700334bf019176b342ee3ce06d1b9c0c7906dd9c","9b0cb13b644bb161a2f017480775fcfe7b1df1db8f032702b42116cb331011f0","c38d3fe864c74f23be9ed9cdef667250cb5cf000685eccdbc26d317ecc6ac2a5","e5fd7c66e3ae51b0afe4b0de45bfd6765b08161151c6f7c303030d7f040d2a1f","c0be2f4bbda8380c3a6e4903ecf410022b8a1d6e1f53c4f73557b185109ac08e","fe8a80202ddf50386ffd0f6e50637b651278ccdffa8fd067fb4a9d3c3833ce3e","0c724e3381706d3fe18d195ddabbb3c249c0c4ef887a6943ff351a5cddda2933","1f9d9a4aa894c41715f96995ab981d540a6db9df97ba7ca048c6be54839bea10","dd2cc738773855ef5076692f098f3daf12bf1c8619df3dcf8c27d78f5b191190","826db44c18ff591efd3579090f539ac0e8fbf72d722b871ebf2ffdfe8a5efc37","9aba639097e488711b0afb48bd65ec59b58c6e8f98cf380706028bacf9680a67","2332b1e1d0cd74499cb8e8bb33c818b65c44e37e57bc7619c481556ad8f45b49","1675a9f2c092fa7a6c8b4d4526a97069a3317f7877471273cfe3810841e8a1f3","ec29364b96453b8a14bbab794457e5e1d06633d7b3a3c2a04ff63b34d90fb3a6","59a19bfadc878a1b0b58548350f64f87cf75452c9cd34fabdd01980eb35213dd","fcca8e75df8feca6c81cd61a5367e9d6bee3a0ed2d63f67913823742a786b5d9","840dffdf4c04a6e65c9e40a153658c68f7f2e94ccd631f4a6fdc073a1760ef11","9e078fdef06e19cb1b63d94ebf914daf9b7abfe202f8e35ed245b99299bd6c9d","95d08b26b2ed1c14c91d5ad0d2f21dd13649dc00501c03de37d6c31aff9b8310","2d404537a0c54519c6b8b8ea575d0e3102b0c38ccf39e1be8ada45048bfaea09","e5ed18ee37fe6e259ac492b5e0c1d22fd04614486e29eb3231f529e3696dede4","6bd13b9956458ff9e2bc093240b5d866e04b7df46b49abd2d4a60f4ef0bd364b","afe7a4f98a4b6a197a958f134df8f0f83a85c1fc5d60ca6b1accd67183655d3c","552efb1d5421319890fd2f4575f7a4e546f8c507a4bf0914e4a3f917a86e7a5d","e7a29271571f90716b9369a0e981ff3a6a1f62acf93c6f7777a1262f6aa88b51","92c12ff5189c5dee1d675fcc519b67d3b4854ac57b961b4f48be45a7c01c41d9","65721abdcb0cf4c1c359cba3c0345093e5dfff73a41103fbd01819ad6e9acb2e","104c45f17da0b77477514e9fbb7ce284dd7d88e252d65901a52f889dc8a570fa","6f594a7dd0f041fde485fa1ef804017ce1ed34cca461afc8a6afd0c8d50decb4","919da2171e7b28b6ec2e53842e0df1e84fd14bd97899d38e6789508bb6b6936a","4b32db272ccc3311e15c07ad71bdc8812603103e86c1dfe76aff470e434081aa","c69a4088e8595fca165e88dc3ddb64afaa4a7e0ce6190f4b8baaab0becb5c38d","2fc7b4f412ac2498a505da6a1c3f269ed437982c66d93bde5af691e21f83e6a5","125c38489260db035462cf4ef069cb2ca5f2f1841f3a6a35b2a5253c674c0236","17b840c6066f688ccae16abc870a6ce800da7d627ca798e29426f3218a458f44","4a145f9c43dcf0bd828719fe0a8d05165d36f50993375a4ce3b106eda81d9d0c","f9423823be45c39323c88221ac2e5d5a70962ebe12bf5998561d7015bc775e16","c9cc9cfc725a5155a016be86815810e7e7d158d2c61713b697bf5b093a9043d8","091ef4397ff9d32681a894ff20dbe05b63ed7cd8af7b4e29e7df434bedf0e122","bbcd8c32185c52685d1eabe94c06e4b5d2d9544dab5b2177c9b4b6fb29f3f0c0","03998d6c828abe823d36aab5e6aa8dd930c0e86ae7438aee7dd6544eb94e66d0","7e019f71b6a3fae4414326b1b8d4881c4e4833ce27016b75304b3115906c1c2c","f7df1361dedc44ae6b206cff2477a30c8b48fcb46594e04a3c162c8f044b2c29","b89a7034b75ee78acfa480f422e2e79ee77ce52c4076fcf6f0061ed2a067c727","6801fb0475800dc335d5460bbd725685eb58eb94d9a613fafe80a43b3e6252c6","52a3ca61b8ba39da1c1db6f49353af2b1e8ba6df009ce0dbdc28c5698ccc7f2c","3dce8bf9adab82ff8e4493a01bf45228f085e4100c12efc9589e618aedb836cc","f16b449388a685c7d86d0eb16b4e911bdfb4b887360fd33e03870694653cfc40","8e469fc844d6975aab6c373b45a06bb7eb21e07135249946d2564790b92b5d71","bbb0824ca87af68de00fb888076f358e333fc1d85f3d9c88688bf48ed090b907","ff27d058479ae6f30dfda13ce423c1423686ddddbc4ddedd7c433d2ec897d6b1","72fc76bf1a1761d3dbc27f05792d227c83633bb162875f79b557b5a355250865","42d2c0e978cdb57de8bcb97c2606f700e32601e1032571d96023ec821e605e3f","0444a593041b69e47509d5f7e30ce5d9683aae3889a384f6eae61267fa8b9df6","b7b97da92607867f69080c30ccf286fcd3c388353f89e542806e0a17ae42e585","9b187b2a098badc39e9dd7471d61083ae9e4c43007afe002683191a5b29319cd","1df798d1601faf3206567527650679aa01bf67add49cc6deb71b85fedb680251","41b7d4418a6bb133e5f8a00c435c943eacf2692dc00ffd5e216d780e7a3816b1","70efdbea63e488871e80e7376ebe39c948666372f4241f918aa850b5e979425f","f03403e5ee13517ee1abf4b6054e989ee96f34513515a725ea04eadcf7bbecee","f5be3d81c3fb0111772b8247cde821d79d6d7c32570d5e8676203f17f3413edb","ccb02c960c84358ab0a3ce584c959b8abe466ff20cdf6612b932bd46ee947426","616048ef9f2ad1354dfdef79fe160229e8d55cf1313ddf4d36e5767cc2f0c384","d3487e7e20a2655d54ddf20bb9cd09a7e588cf2b54863ede08dbf90d15a8801b","e03c18dfabf0cfdd71762d67048dd265873e17df719e0859868d67211ecaf6ea","5ad3a071792e93ed4848d5ee787347dfb0fefa1e99a75b42767b79fcf92a3e65","5b7d2724609b508355a1afb5e3d9e34774fe44990b246f15785783ca65afff44","32f386a17c4a5cdc24ef6ce88ddabc3d001e7256bb54d3a202b14e2028f9bea9","37a76a50a9e8efd4f98b7f1f4f30276184c76000876ca07cd9809bc214080298","ff708eff147caeede1bf0e4c70b69c4f95d34bcf2d03a0cd55a3d84fa4b58e22","52ed507517f2a7b078a98a9358387c1e93649eb3f6d6101c83ab3b9f59ba65da","29247dd9b285ffa83b6addd9b706120a4849fe902c244dcfb1b25cbc144895ec","62aba4612a5d1aea2641d0b22b069b490f5d4aeba8a31b2ee00d01f6783c53eb","b0efc2a0963c48352df1b25b4de9d59b226a0ca067d92451d698b2fb703a64f8","649f43a700ee6dff99d22e57b33f2e2d2be1b5d2d684a3e4daa7f542a241ddbc","5a437e029257f8e7cfbeb3ddf2815f37bc5edacd5b934211a5922848bd6f756a","531d692e07630a88c4bde96a6a759b8ebca2e8fa116b425f31bec4926c5d1ebb","7fb525eda528bd77e3e4fc0014a20b2a2553d1478bb50738c69d59fd36d46d6c","857bde5d8aaef853f73f19d2966f1be616155eaf60e44597dec01d2eb5e74605","6959e50f3c49a2b69fd33bb5a1bc512e23f60d6d6933ac6cbbd163f15a801e66","78ea6c2401a1265980fa7e489a05b1664277b290ffd1fccf7ed121620fd55553","408315ea1ef8837ed970e775294b072f816860dd32fd9cc18d11446510d59673","744d8765cfca122fb1343c78a6f6675543e5904195c8ee9c1774b47fd73e87a5","0950cb951262de718e737177d8e3f29070ff1009234fef3b22f2b6a33a1a5e9e","1395f4fdd735b26723895268f1bbd6965bf02cf44b67a3c67a18983d17d2705b","db950d6c2a3c4943431f87f80530032952277031a9dc26cdc832c9c3b463401b","081d271084e8d4bec61359a4912743d31d31d251d3053b65698670ae5d2a29ed","04686f43d2664bd25aa921e2d5fb7f1abc8d6da46ee001d5d77c8bf549cd9e70","5e7c67c0e27ce4d4734796fd01064cd00db413a5a7ff7b0ce2bcdbfcb08d102c","d675f044e5587d1206ba2ecd40aca4bb336396b329f7ec8fb37427b5c0395317","4185f30455812b378ac0f5dd439ecbb8df70ca0424b7c01d2fc8eaaed4cc0b0a","6c40015323c22c535fc27eb9407ec5277275e2a10a87ab9bd732a5b3bf647c12","27f6b2310b42d5f3e21a2b80380699ea1a0bf1606fa4ec61abb6c8872f4e7fd7","97087af17308e30cfac94d0da90a66b327d9bace47e74fbd357ee5e9f9b7a8ad","b35c49bbf69626939a105ad866595585f713398a7401c14e661e8893ad61fdc5","10fe046a188c2becbb74d75591a53067bae733aec24a7c797878833764b95afc","45b224b02a3bf2667ee005302d2ceb07dbb94b4a18b46f740bee3d33c1c30299","634e19510e8edb5e23ca8b7c1022caa87c3a6c7621cb61215a511d246209d6e2","facc7115a4214a0462c7caf801fe2b6067cd0a3ca3a70718e95d17c840cb2641","afa3741c9570e7df7eacc92c11e5215bf39f93e65e77d554c70574fd1226ecce","d8c9781dbd6c968e5dfeab735d497dd3c5c74cd8fd74309249dd2e1c2756d376","1f20bf5fb2ffe4c3d07f75ae902bb16d6e73a171204b30dad2c84e5ea6f8e0f9","af0c0408069da6d5a7bff41546c49be4478ec133849ff889e65c2630fbeada11","34ac9d3dc8008572a75a1bbd45f949271b26cf7cab59972e7d2b99f183a4fa5f","b5e08f3766336f55a4926a8704181ba335cb066d19b0e5f3cd06bad7b2ecf9d6","639383a0a994de412514abf5742412bea204eda7fec763b6d5d4260fcbd84faf","26228ea8ee90b09c5ef9abc4909c5c73b335763fc9a3d251fd53fab1f0d76918","b9ad0478493c11aff2d099bc236b1640afa89497cf4d3405762fb53d1d26df5f","9fe438a0ace1c216d64d4ff9993bc86764caa3677468527e686b8ff1d66e6819","c63641f1142c2ac0f005dd18eaa9a8a2f48237ee10df963aa314a87a703b3276","6d1bda2f07b03be13435491b6907cb6771407a7330e4d0018105a25a2c49557c","2f90d12f43090d93d216e12d7f344e2e938913a4dabb0ff0934c19c3d080f5c7","1726ee45abcc35b78d082c51fa3162f204da844d556d9774656a2353aba5c409","a88c95f7bae7088c617d3d649b5536fb2f1972e073805e154df39b43d9f124dc","69fdb15c2120b2973b91f4d7581c612d970771481a504592fe68e21865d5aeb3","b9cad8dfad8ba98422104c5bcac316155a3895808e8e9766ca0605643c1ea058","4a541ade7d096c5d02b6eeec791e79457af4200f37844f248d47926df8f70176","be4cc4b6152f7b562e13cc817b41788e6ac2f523839f89ebf28fc4f6f2b37204","9643529377702e3dfa78c8f67a737d7b63b4c55010de76dbd1d8f9de32d4dea2","fce76f17d2462d88b3cc5c5e96fc19ae1174be5e8b1ea1e98b4cfa1973a72dcf","85717e62daea82a4d14edef6b9f2ed55fcc0439fe89e5e52acf196e6761fc295","babeb38d222fcde337b6e9eb2d467d1e0903fb5be5cc5ed7616c9d7719f9ccce","ef7b13e70199edf159fbfb0032f516f0335bdff429f1c4ad3dcb05f3b23b51d4","176628dc6335ce60680a178a14929d5153343a36bf5683d7d0a8479b04ba4aac","065e396a0e43bacf4b6d1efabf90cf6aee9a285d2e195deb065d9522a03f5098","52607f5fb97cdb50f63ad1b80d974f7d18b25acb82f2c4a1055255a186ea6909","284c1ef4c6b73d008f8fb827634618d8b87455ddf8fbe9955661b780b2c7680f","9f04c66e878a2fde0a728f63c8b01c5bb7f10abbb4389db677a35919c257c847","f2801382261bfcf398e35400cdfca92910b9266aba53fc5ee9da8609998969f8","e8d847eff1f68c64d84a11c9e13086cff2c04d2dc38ac9e3a3db004870d69575","45725f0254e4c7a36d00f7e480ee2e44b19ccf27d3fbb085a451a25a639310fb","e34cc55ce1ecb9853aa71eb73e928cd6f82a263b4428cefc0743d959a24390e1","c384d567ca8fdfa425646823aa6132fba2be352ede2fd03cf4ead96d40ae7b22","fa8ce7cd6350d49aca91770abdb246c0646dade3329ca3e24f832dab12ccf269","67b4906d41cab5eb317293d3f9cb2bb81f77c12226437f675471ce46d28eef5f","eedfd14e4452c7e6422af7a72ba52846aa7a1adfc8f317e10fcb4c1007238fa7","1f23b3ff39f1e9bf0d0f8d488880413bc47bcb1bcca9fa1c1691afb3ca0b4017","076a1c76f91d50c38e33ab553bac7e1d079bf215f8b758a6d2df43d47af2703f","c450e5722ac3de7519a78b054ca86a1131f81a4bd05e83f141a8b6151f7ada43","3d877c533d451344cd31876db8cfc32c673cb869e3c23531d685c157e4ebdaab","c1a8115bc5c755b883dc36c751e30232f6e81a29c90a699b558873d6f479172e","3c6a0fad55089c55484c2a6fe16abb0e94ac3d28fd3993615a604386cf94a3f4","bb49da60bc2f5ef359de9e19828a8d9e8f2fe8644ece2067d89bb4325b32bb88","c29df8cc645874195c38c282d565b9c3952b7010ea1a50f90ea7b474d37d1351","76b8100222af976956a754ac9efbbac567deb1a9e8e26f5e4758fbe71094f034","55127f8629857d162efeab53649f026125f5591dd9f948f1817709d6e6f44b26","37c0d1b18d53a21e79723b2a1cb070888fa9607a92ad4d466c612853744ddda6","27450f1baab0e4b2cdd61f606c7937a70a9c1b3b1940257663be624c86e8704e","37f2b955ed5f64dfcc28d0525d2f9f3dad013d220a7fa92fed5c80db7b8007a0","f3449101244cb568b7162b1787418c418fa5ad2a6755eaf85a17b9c51c64b361","a295b9de6132f72f67168a99a966c4057cd4d3472df78fda0d40be2a3417257f","de90224bb8e2fb653d675c1b61cf5c3a441a1614c8cf6dee2b0e198e81694149","af4c2d896e9fc6a2f5e25ad1f019c19e8964c96b85855a97ef13490f1c189422","d37532fadf1f8ec8688958b5c16865259cf46a63c76223aed426fbe523139974","6c98c07424cea6d6f49efaa289b61c166a047644535e93e4b3897e5e45b83821","b2b5b4df9ee80ebc391bc9bc5841b6e0452bc40e2edfe673ba6ad1c04751c39e","566188d117be500fc705a6971b9106eb8892178851c0d6e1693af62402caa74a","bed32200c31922f1a11e823aef54a1a6df844ebcee4918dae2ce1ea0445299a8","dd7532d16f55e1affc2b0ac21bb6c0319393ecfbd1a178e7f3f3561a697554a7","33067ac320c8b533ba61a313847ce677a9b271a636948754826a2a73f3a58296","0961189870c8334d46943a2cb98a62df8c1e02811ba455b8db21557903154c23","8d1ca3808e706305db3712851ba1a4c001aba81ecf3e4afa83db10bf3f435adf","743b0aa1357e3cc6f62e7fa96202f8e0cf76b4b3a7cd18c72302c01b6d8c23d2","6d79215563a0dfe78d2d07de8d4301065ead6565fce7d51440840c27eb907e22","6e50a62c102b64443260b7e89139886f65567cbcf154f9d55462a0b22c30a4e6","258b3e1e8a20ad15aa29f0a2245b53ea929ae040f1e80a5a5e7dda0cd698c15f","51faa06d36021a7d065cfa438ff39ba73358b84ffdfdeb303347973bfa7180de","5b0e5a06dcfe1147f0ff1fb12bdf53dd329915c967f7c66f765f01ce466405a1","622fafbb5eb80b00fbbde3d7d5e650c3be8efc8f50bb2badbb2db30c3f9b9a52","456fefbeca555d5851922d099c4e8ef59d744fe4f78950b245b6d289b33bce2b","b966c9cde622dafd1df6031f1b1f75e671ce6df2ad6f4f896b65fda10925ebeb","578c698c727190380ef67d60d72bd5cb217e93af49d27944e2d93daf1d3f3032","a5985f7dc7b38d7e7e62d47223affcde065d52aab6ed9572a537c18e1070e5de","3c20d24baff4129ec491d0cb5a38dd2f347c6a154c5c561508251c7cc4ca0c22","a61e34c0c68571eb4c6cc50dcf2a5fd563ef8b9e01e1db00727defe1874a1e8e","a5b1a87384841fb08ee63eb3636cde0a64fe2431af613f99df323b1c0b0ed813","cb05ebb34e01a970069cd42e1d1e10b55423a20c8c8f88a8c6619376e62f8e23","499eeee3b7a9eb0fbae9314eff450ed016efc694f9f4d08be99942c609e1ed87","5e237f5cc75d6c11a9588492f9526c1e6dbb1636254c791b245cafdbf4b7f6db","7fd9331ecea477ea898a9a73d4ac6bb86e0787b15feebafddf74b82ba332f2cd","40188a1f7ca6b1d1046ae93d0fed4f179d92561d1e38f676700ad220f00e8907","2a5e7066c5f32dc817d7661b0671fcb3874638f104f93c9abcccef600b3299ac","8e7e27164324c138abdf036c99cfdab865a410a4fee2b6461468870e33965ab5","e5a86b8b6023fda16546967b50e6f54fa1c898c2709bf311c18f4005f92efc7b","c6d624b06b159d9dd315b8210de1e2cd658cc137d67e7a3b56668c59220342e8"]; if (sessionStorage.getItem("acx-ip-suppressed")) { if (sessionStorage.getItem("acx-ip-suppressed") === "false") { loadLib(); } } else { try { jQuery.getJSON("https://api.ipify.org?format=json", function(data) { hash(data.ip).then((hashedValue) => { if (!ip_suppress_list.includes(hashedValue)) { sessionStorage.setItem("acx-ip-suppressed", "false"); loadLib(); } else { sessionStorage.setItem("acx-ip-suppressed", "true"); } }); }) } catch (e) { loadLib(); } } })();