---
Whether you're spending time on the bay, or just traveling through town in Saco, Portland, or Scarborough, ME, you'll want a reliable vehicle to get you there. If you're searching for a used car dealer near me, our team at IRA Honda Saco has you covered.
Below, we've provided a look at our wide inventory of used models, as well as how our finance and service specialists can help you. Continue reading and follow the links below to find out more!
---
---
---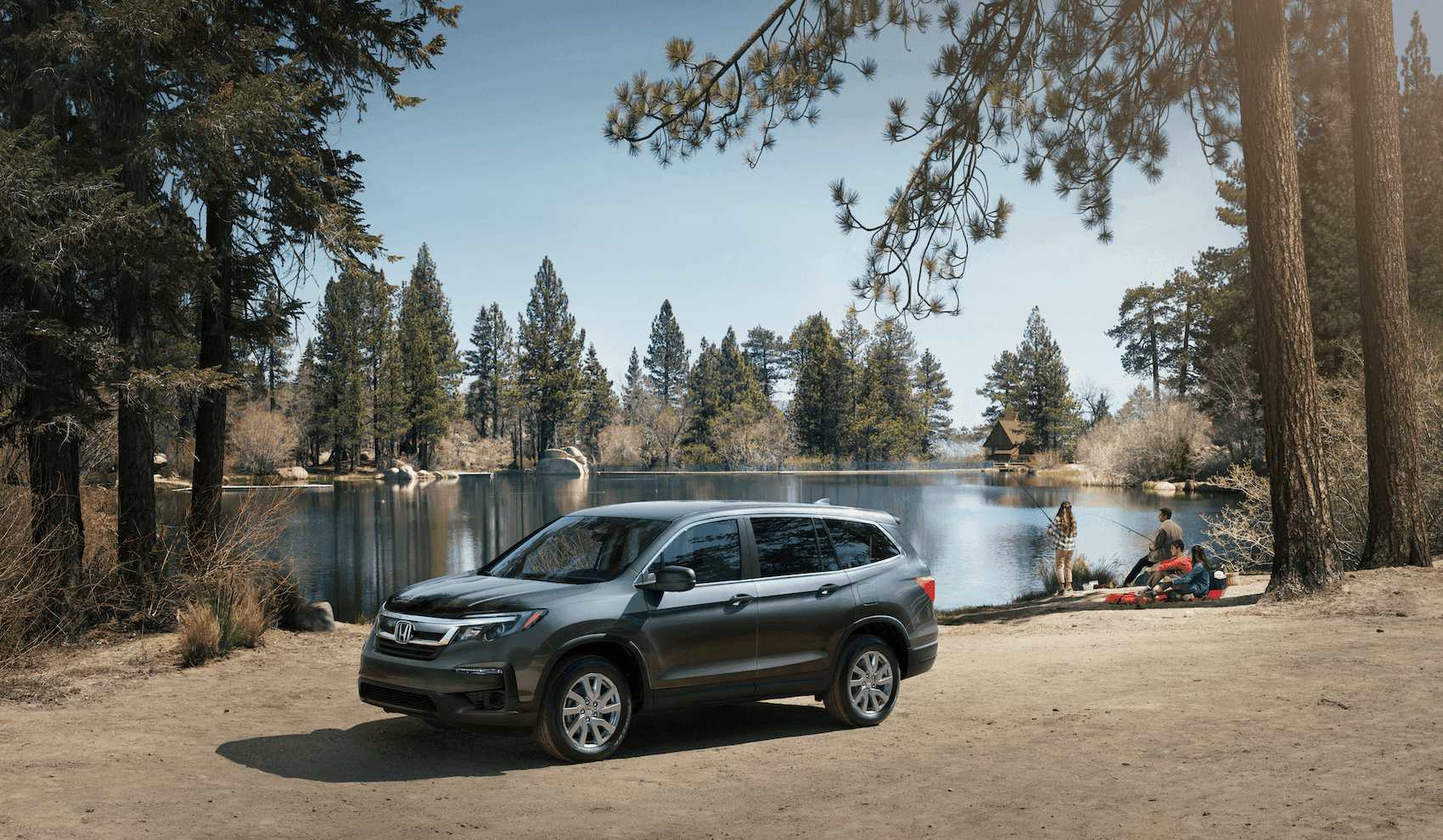 Our Used Inventory
Efficient and reliable, our selection of used cars can help take your drive to the next level. Consider a used Honda Accord sedan for an elegant touch to your daily drives. Or get behind the wheel of a used Honda Civic, a sedan that's as fun to drive as it is comfortable.
When adventuring through New England, you'll want an SUV that can keep up. Navigate you and your party in a used Honda Pilot, or enjoy the freedom brought by the capability of a used Honda Passport. If you're looking to graduate from your sedan, but aren't quite looking to go full SUV, try a used Honda HR-V crossover.
This is just a taste of what we have to offer at our used car dealer. We also offer productive used Honda trucks, as well as roomy used Honda vans for you to explore.
---
Our Finance Center

Once our helpful sales team has guided you to your ideal used model, they'll turn you over to our finance team to help get you behind the wheel. Our team of experts are dedicated to making you feel confident when you leave our lot. They'll do so by working one-on-one with you to help you understand your financing options.
You can even prepare for your big visit at home thanks to our convenient virtual finance tools. Take advantage of the following:
Finance Application: Fill out our quick online form to get your information to our team ASAP.
Trade-In Appraisal: Get an estimate on your current vehicle's trade-in value.
AcceleRide®: Get all your financing done online in just a few easy steps with AcceleRide®.
Stop in today and we'll help you find a plan to seamlessly fit your life!
---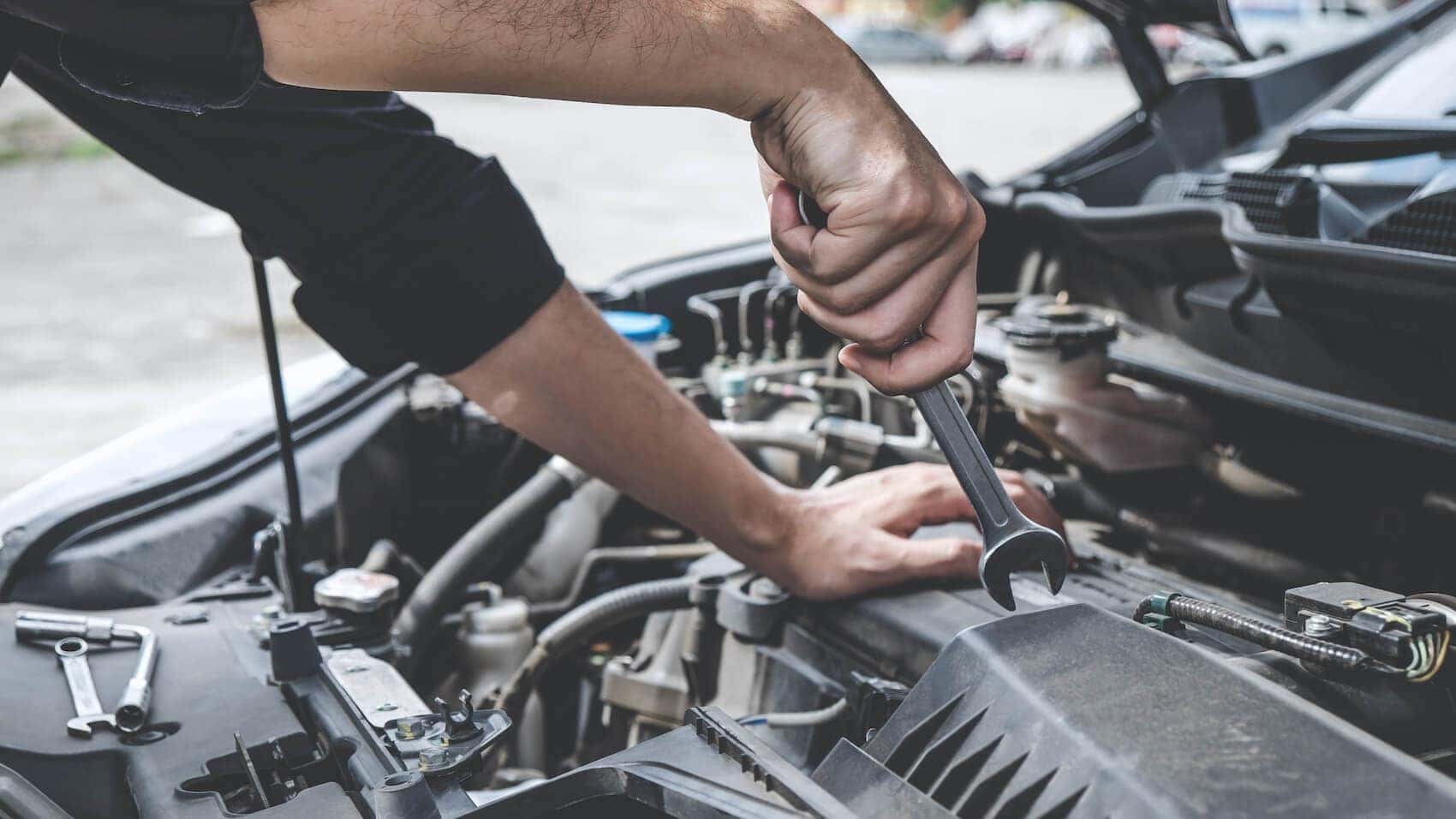 Our Service Center
Once you're out on the road, our service center is ready to help you with all of your regular service needs and beyond! Staffed by a team of certified technicians with access to industry-leading tools and equipment, we're ready to assess and address any issues you may run into during your journeys.
Here are just a few of the routine maintenance services you can expect:
Oil changes
Filter replacements
Tire rotations
Inspections
Battery tune-ups
Our online scheduling has made setting up your next service appointment even easier. Simply log in and register for a spot that works for you!
---
Learn More About us!
Drivers in Saco, Portland, or Scarborough, Maine, can feel free to navigate this page to discover more about our used car dealer near me. If you'd like to try our vehicles for yourself, you can stop down at IRA Honda Saco, or get in touch with our team to schedule a test drive!
---
script> (function() { window._boxever_settings = { client_key: "gauat2qs1mcilcx1ql7c193bgjw0r2rk", target: "https://us-east-1a-api-decisioning.myacxiom.com/v1.2", cookie_domain: ".irahondasaco.com", javascriptLibraryVersion: "1.4.8", pointOfSale: "irahondasaco.com", web_flow_target: "https://dtt5ihfhc3f13.cloudfront.net" }; window._boxever_parameters = { clientKey: window._boxever_settings.client_key }; // utils var EVENTS_Q_COOKIE_NAME = 'beq_' + window._boxever_parameters.clientKey; var JSTORAGE_OPTIONS = { // TTL 1 day TTL: 24 * 60 * 60 * 1000 }; var referenceToDL; window._boxever_utils = { pushEventQueue: function(eventRQ) { var eventQueue = BoxeverStorage.get(EVENTS_Q_COOKIE_NAME); var eventQueueObj = (eventQueue != null && eventQueue.length > 0) ? eventQueue : []; eventQueueObj.push(eventRQ); BoxeverStorage.set(EVENTS_Q_COOKIE_NAME, eventQueueObj, JSTORAGE_OPTIONS); }, processEventQueue: function(processCurrentPage) { var eventQueue = BoxeverStorage.get(EVENTS_Q_COOKIE_NAME); if (eventQueue != null && eventQueue.length) { BoxeverStorage.set(EVENTS_Q_COOKIE_NAME, [], JSTORAGE_OPTIONS); var eventsToSend = []; for (var i = 0; i < eventQueue.length; i++) { if (eventQueue[i]) { eventsToSend.push(eventQueue[i]); } } //send events synchronously (function callback() { if (eventsToSend.length > 0) { try { var event = eventsToSend.shift(); Boxever.eventCreate(event, callback, "json"); } catch (e) { BoxeverJERS.errors.push(e); callback(); } } else { //continue processing of the current page after all the event from the queue have been sent processCurrentPage(); } })(); } else { processCurrentPage(); } }, clearEventQueue: function() { var eventQueueObj = []; BoxeverStorage.set(EVENTS_Q_COOKIE_NAME, eventQueueObj, JSTORAGE_OPTIONS); }, getDataLayer: function() { return dataLayer; }, createEvent: function(type, attributes) { var baseEvent = { channel: window._boxever_utils.getChannel(), type: type, page: window._boxever_utils.getPage(), language: window._boxever_utils.getLanguage(), currency: window._boxever_utils.getCurrency(), pos: window._boxever_utils.getPOS(), browser_id: Boxever.getID(), }; // Add extra event attributes attributes = attributes || {}; for (key in attributes) { if (attributes.hasOwnProperty(key)) { baseEvent[key] = attributes[key]; } } // Add UTMs to VIEW events if (type === "VIEW") { Boxever.addUTMParams(baseEvent); } return baseEvent; }, getChannel: function() { return "WEB" }, getPage: function() { return window.location.pathname; }, getLanguage: function() { return "EN" }, getCurrency: function() { return "USD" }, getPOS: function() { return window._boxever_settings.pointOfSale; } }; function loadLib() { if (typeof(Boxever) == "undefined") { var s = document.createElement('script'); s.type = 'text/javascript'; s.async = true; s.src = 'https://d1mj578wat5n4o.cloudfront.net/boxever-' + window._boxever_settings.javascriptLibraryVersion + '.min.js'; var x = document.getElementsByTagName('script')[0]; x.parentNode.insertBefore(s, x); } window.addEventListener('message', event => { if (event.origin.includes('xtime.com') && event.data.eventType === "iframe_cdp_event") { let cdpEvent = _boxever_utils.createEvent(event.data.eventData.type, event.data.eventData.attributes); Boxever.eventCreate(cdpEvent, function() {}, 'json'); } else { return; } }); } async function hash(string) { const utf8 = new TextEncoder().encode(string); const hashBuffer = await crypto.subtle.digest('SHA-256', utf8); const hashArray = Array.from(new Uint8Array(hashBuffer)); const hashHex = hashArray .map((bytes) => bytes.toString(16).padStart(2, '0')) .join(''); return hashHex; } // Check IP suppression list and load library accordingly var ip_suppress_list = ["2c351d999b435c29a0e6ab8bd1e1e8982133e006eb0358d6f8196afe2e35be63","83e34085c9a02d830b92e3456ae1b5be8627ac9bc1e9bbc399ae5d23c55ad158","9a96720cda1a87c50b8e033d72962974599cc69e979a23b26b41dc79e979bdd0","25fac3e27a1eebb4b83074b3142847c80619008cc8b36178575e091f0e66cad9","20b7d7d40bc3bff8511364d549ac883c4fc62963b9ed1760b80a4caa39947463","409be082a05060833241c85797a49380a73a62dfd80a0fd4e4f45e92584930fe","73745463912172010c32e98bfccbff8a8bd435d5928795614ddcf6a2d699c1c5","7521d17522f60521bc1993cdc65c00df4f29914a02ed3a2e5474ac0ffa2becce","2ed0fc2f47d036907de3e2b403697064d1a28c9b64c11deaec4158f03bbcb733","3667c14a6d1b53bb8fcacdbe4059df2886e29e9b57c25e46125b28c547fe8560","df7843c91d20aa87b2536cb6fc4f2e425a561488745e6fe3aecf294697a1deea","10d1fbf3ab381330b1c4d65a1e7175d9889d97d48d1683ddd7a32e6597701f89","6a813d8b565bab056c3fc3d57c2ecddcb0ba1c5a8d407089285c829ab5d54bd2","0da2c54b59e519952ecd0788d22275195703f3784e74578bf66647c47cae9bbf","8deea156a710bbd4cd8c0391019ff3f2785ca56560483a6eba7dd960cf511324","8e2462065bdb91ba0b9a7ff8eda5115d5ac95836600ac46212c8f6acb8ab67f5","bfb8148fe5233523e82ff9e23345edfe312f85a7ec64ad97d68ee21ef63fcde9","ea0827ec57fd81baeea15b8f2979c73184dc6e81ab4b34b45da55a16ec836a62","f41a6a3a76fd4e898e9f668664576a3ee342a0336b5b9bfba64c4ee0d904f532","b0902b282a96f1aa9b647ac99d820ec8dcbf81e28b433bd6932e4ec2c897f9ba","23d67fa13eca7c701609e15ab503b706338e7b18d7b6df3d891d0e94f51d57ed","b4d6ab88c617b4d27ed0262325fb5ca875cde07422058a2de0754d9a99829e61","1d9a064b971818c65550ecfc59a0c32e42359d7c4b56443aa742c7ee6c73e8b4","9f67566a6d6ccbde8bc6d3a3c5be4c098cbb66920d619ed374bbfd5510e8875e","5617bc725813e480e00008595f638463204b3319f0cac31180fc3cba55b52147","fc22f199e4fb5496dac313ce020cd260f2e48bfa3e5886398c34f22c29ad1c11","e91fc6ba3bedd8aca6c86995bcec63e559642f905d3ba7401e3a699486f92a44","bcdad921a2605ed18fbdf12617380fa63bbdc24096a357c31aa12419f39fb2c9","3796f51fa67bc9e19f2693d2f4f8207e7df827130541b1546be9dee53b6d3314","23ab2a7ef3cfb9d8b4fcfb666bd8c62b9394a1b05995aedc9ccc4d08001d2116","c483d62f1bf9e322e475be5c534b5a8a05760ca2359e07fda3b40da0c6e2ba3a","8207b2da206ac4f021485813d641161e720e1a56a29bb885391537d190f63c7e","6de0f0cd1b6a4f732bee467c658e5b13e6b946e6cb96cb7d79141360c3825aa4","f8fd6f593b07871b8534178a2380247fde74e948fb5219db1ece6d0b6a287ffc","83ad7fb45b0a17326396d1fb25273c5b30052a7e40fdadd7c0de660eb6a69755","106c1cc42e1c619db35f6cb92188da5d323e2c632fb4727c289bdd62a85e9a6d","ab565bb1b17fb56c20fee875e4043be24f5f2192c8d63cf8d56f35ce91495c77","1ee033b682c43c37d1c647260417be2a0f15f027e8ccd8a122951632c493f96d","e9c16ea1c5df4e0ab50cbeef004c470d66353b43a6c26e6a5165b82973f5a3d8","6fd7a3807e3839e04fafe45c6a02c739bb9d2647c6a53c8893b635a536492404","8e961c6ae1ff69a509a20d144a7590a9e26b4b79a8900c452c96d8ac4743c10c","bae2c1751c8f2428a3aa8391d2e22333560cecd9cc15b8d29333f81288419fb6","241f613f0f8378d03edb10db5642a45296616b06ffc5e51e38a3d9abad49ffc2","d63392807977425114bcb084e25bb3292dc284907aa151d7e55aa1e5ed058139","dff208705e0011b8863f01a2908aa6f1fbf4b88b2fbd5ad149611a7ea8a1a54e","f3bebca9b3e9b2462d8de8bf0eddfce8caa3d6a690ffbf387f8c30efd2681a70","6097826350ffa7b413c939c6c664be8785d4514bcbdda6a36cd8d38f3a3ae987","5d06a137d9e5dc442282ee1d62b9a84a5bd155a83b85409ae9fe53a8415dfa6c","285183f03be4842e5723d33bfb7158ed7cb4d7f09a174ed15aa33ebabbaff31e","1e3d462ca0134d0de30d78d4d5dcc30ba371fda599bd09c855a176aac353a65b","a3c753d81b66db11e4df846a83a58bed9f0b683209c6dc8f9c11c291b267fbdd","8ffdaad0725b7a8a4bad82bda36c73116b6432fce241c9bf01d29b2169b40937","8d9b318d500e66e9f96f4b36db98b835f86bf08ea1ef9a90febd5fc4bb7aa322","d49da1ecdc913736fd8d252ce4c27f0dbbaf43141370e66a5cd883144c885c0c","c976fa5595aa8668b16def38c3fc5fc372c4ded0c514da4ac0be3bfffbda464c","1dda0984c610fbcd314903fec02385d0253e7c9a689ff7f8ca2ed913f6a42804","b8ec70cf54b0a45bbb66078d67088ffbf99efe233fa5b0b070935d51aa601eab","50d8872bd85dbc5ba3bddc25d477ea5cfe7d089d3a824c84ba52aa3369b01563","de1c8b59184337ad8b9ee1700cfff28ae6d435946267e2a9deb7bb1b784e47bc","0f848162fb60c497300f39b358bd68bf6308f3aafd9d5bd9eb70afb076266308","aa5e4e063c9c7cc0c4269a87b312adb137ba58489399957dec81f71c50e27cc8","f8ba1aea85be9cc5ea8eeb11f9a686251e2b302e62a53b7739e3acaebe99e172","66417cb0001aad27ff0202d3f456655b8a957c91a32be40d8314f99bf69e94b8","8776c93f9d2ad11e60d551663ed36ad78197a21794972115185e80bab4e9ae89","da5bba56bc4d53881b0ed43e82c679ed3fa3a075c2acb4412443c1f1e8b1c4de","5ed1970176bd4b97458391496ff9a66f6fc7f53e04ab39c47c26317b0b543852","c25ab5572e4d0d29faf47c35dfe97242bbef1ae58c6d2f3cf23529d3ff4079ef","a704d200c4943008026de6937583cfff95dec8a7b8710d3bc94eeddd16d72591","3a051cfa4a438d8a8ed424bf0c22cd5c57d99662e38e067f11d1ecbe28ae1715","e9aeebb23f73b536f91660d3f42797318e7ecf8b04e493d7f16c8a4f9cba09d3","dc4a9c8ebff94a4e0fdfce07d9f3296816a560f32695d17df2c2e5c6671621ce","f908de4444569230b80f27bb199d6bd919dad7b9476d1bd1a829fdc95a9c9826","25e320a6fb1079884c9baf0428cd7eab73fe90fbee353469c9a445c0b38896d4","e05d5d615e8df9b0e39241e1e0a8ec6b2e63805407abd1889eb3f3960c9e50df","acd004c7b2238739f77666b056b9adcea8e05a65d7c3322430a42aa1c91fd9d9","c4214f4880ca62f8fa9dd7d9be57e7fde62bde3eaa31f15c3de7a610cbfe8ccd","5f81cdf50012e0be75b49d6843dbbe1e99e58665902229d289880966d729dfdd","de76f63ac7d181f9dabe699237310ee0d941843ea52992780335f6188ecc42af","ba6eecff11399b2c5757e54fdf8ed74f2293dfabf752e31983f7ae230d295a51","c24bde7cb1efbb1bfd0f6c3ba62c4728d1f6f19910f16f995ea82b93d4f06e0b","45203de43bf0c40654f277ac75b7dd88e4aa22ba8a36ace49a8ad92c5319c4d8","dcb27dfe317502326daa981369193b7e4c7c4658723769984076bc27fd149678","1336ec3643739cd1db22c1dfb9bf624ded1b2f4fa8c6c64dec56af686b74ced1","18751e2b92ea637ff2790c3e5169dfb67271c6e52b2ce6d636af455565fd07c1","c73a54a9b6684953b82ade5969b86caf4f92955e8198a8c2eed2fc8b33cc3397","b6b99dd74c98eac3a8b2a85bb0471e1e196a413e3fb563a793e0cfc656079865","a52ef14bf1ff7846975632cc33344f63baf53eb8f6a66de8f8a5cc13f5558356","c5ea7a94b1293af82cec95c7700334bf019176b342ee3ce06d1b9c0c7906dd9c","9b0cb13b644bb161a2f017480775fcfe7b1df1db8f032702b42116cb331011f0","c38d3fe864c74f23be9ed9cdef667250cb5cf000685eccdbc26d317ecc6ac2a5","e5fd7c66e3ae51b0afe4b0de45bfd6765b08161151c6f7c303030d7f040d2a1f","c0be2f4bbda8380c3a6e4903ecf410022b8a1d6e1f53c4f73557b185109ac08e","fe8a80202ddf50386ffd0f6e50637b651278ccdffa8fd067fb4a9d3c3833ce3e","0c724e3381706d3fe18d195ddabbb3c249c0c4ef887a6943ff351a5cddda2933","1f9d9a4aa894c41715f96995ab981d540a6db9df97ba7ca048c6be54839bea10","dd2cc738773855ef5076692f098f3daf12bf1c8619df3dcf8c27d78f5b191190","826db44c18ff591efd3579090f539ac0e8fbf72d722b871ebf2ffdfe8a5efc37","9aba639097e488711b0afb48bd65ec59b58c6e8f98cf380706028bacf9680a67","2332b1e1d0cd74499cb8e8bb33c818b65c44e37e57bc7619c481556ad8f45b49","1675a9f2c092fa7a6c8b4d4526a97069a3317f7877471273cfe3810841e8a1f3","ec29364b96453b8a14bbab794457e5e1d06633d7b3a3c2a04ff63b34d90fb3a6","59a19bfadc878a1b0b58548350f64f87cf75452c9cd34fabdd01980eb35213dd","fcca8e75df8feca6c81cd61a5367e9d6bee3a0ed2d63f67913823742a786b5d9","840dffdf4c04a6e65c9e40a153658c68f7f2e94ccd631f4a6fdc073a1760ef11","9e078fdef06e19cb1b63d94ebf914daf9b7abfe202f8e35ed245b99299bd6c9d","95d08b26b2ed1c14c91d5ad0d2f21dd13649dc00501c03de37d6c31aff9b8310","2d404537a0c54519c6b8b8ea575d0e3102b0c38ccf39e1be8ada45048bfaea09","e5ed18ee37fe6e259ac492b5e0c1d22fd04614486e29eb3231f529e3696dede4","6bd13b9956458ff9e2bc093240b5d866e04b7df46b49abd2d4a60f4ef0bd364b","afe7a4f98a4b6a197a958f134df8f0f83a85c1fc5d60ca6b1accd67183655d3c","552efb1d5421319890fd2f4575f7a4e546f8c507a4bf0914e4a3f917a86e7a5d","e7a29271571f90716b9369a0e981ff3a6a1f62acf93c6f7777a1262f6aa88b51","92c12ff5189c5dee1d675fcc519b67d3b4854ac57b961b4f48be45a7c01c41d9","65721abdcb0cf4c1c359cba3c0345093e5dfff73a41103fbd01819ad6e9acb2e","104c45f17da0b77477514e9fbb7ce284dd7d88e252d65901a52f889dc8a570fa","6f594a7dd0f041fde485fa1ef804017ce1ed34cca461afc8a6afd0c8d50decb4","919da2171e7b28b6ec2e53842e0df1e84fd14bd97899d38e6789508bb6b6936a","4b32db272ccc3311e15c07ad71bdc8812603103e86c1dfe76aff470e434081aa","c69a4088e8595fca165e88dc3ddb64afaa4a7e0ce6190f4b8baaab0becb5c38d","2fc7b4f412ac2498a505da6a1c3f269ed437982c66d93bde5af691e21f83e6a5","125c38489260db035462cf4ef069cb2ca5f2f1841f3a6a35b2a5253c674c0236","17b840c6066f688ccae16abc870a6ce800da7d627ca798e29426f3218a458f44","4a145f9c43dcf0bd828719fe0a8d05165d36f50993375a4ce3b106eda81d9d0c","f9423823be45c39323c88221ac2e5d5a70962ebe12bf5998561d7015bc775e16","c9cc9cfc725a5155a016be86815810e7e7d158d2c61713b697bf5b093a9043d8","091ef4397ff9d32681a894ff20dbe05b63ed7cd8af7b4e29e7df434bedf0e122","bbcd8c32185c52685d1eabe94c06e4b5d2d9544dab5b2177c9b4b6fb29f3f0c0","03998d6c828abe823d36aab5e6aa8dd930c0e86ae7438aee7dd6544eb94e66d0","7e019f71b6a3fae4414326b1b8d4881c4e4833ce27016b75304b3115906c1c2c","f7df1361dedc44ae6b206cff2477a30c8b48fcb46594e04a3c162c8f044b2c29","b89a7034b75ee78acfa480f422e2e79ee77ce52c4076fcf6f0061ed2a067c727","6801fb0475800dc335d5460bbd725685eb58eb94d9a613fafe80a43b3e6252c6","52a3ca61b8ba39da1c1db6f49353af2b1e8ba6df009ce0dbdc28c5698ccc7f2c","3dce8bf9adab82ff8e4493a01bf45228f085e4100c12efc9589e618aedb836cc","f16b449388a685c7d86d0eb16b4e911bdfb4b887360fd33e03870694653cfc40","8e469fc844d6975aab6c373b45a06bb7eb21e07135249946d2564790b92b5d71","bbb0824ca87af68de00fb888076f358e333fc1d85f3d9c88688bf48ed090b907","ff27d058479ae6f30dfda13ce423c1423686ddddbc4ddedd7c433d2ec897d6b1","72fc76bf1a1761d3dbc27f05792d227c83633bb162875f79b557b5a355250865","42d2c0e978cdb57de8bcb97c2606f700e32601e1032571d96023ec821e605e3f","0444a593041b69e47509d5f7e30ce5d9683aae3889a384f6eae61267fa8b9df6","b7b97da92607867f69080c30ccf286fcd3c388353f89e542806e0a17ae42e585","9b187b2a098badc39e9dd7471d61083ae9e4c43007afe002683191a5b29319cd","1df798d1601faf3206567527650679aa01bf67add49cc6deb71b85fedb680251","41b7d4418a6bb133e5f8a00c435c943eacf2692dc00ffd5e216d780e7a3816b1","70efdbea63e488871e80e7376ebe39c948666372f4241f918aa850b5e979425f","f03403e5ee13517ee1abf4b6054e989ee96f34513515a725ea04eadcf7bbecee","f5be3d81c3fb0111772b8247cde821d79d6d7c32570d5e8676203f17f3413edb","ccb02c960c84358ab0a3ce584c959b8abe466ff20cdf6612b932bd46ee947426","616048ef9f2ad1354dfdef79fe160229e8d55cf1313ddf4d36e5767cc2f0c384","d3487e7e20a2655d54ddf20bb9cd09a7e588cf2b54863ede08dbf90d15a8801b","e03c18dfabf0cfdd71762d67048dd265873e17df719e0859868d67211ecaf6ea","5ad3a071792e93ed4848d5ee787347dfb0fefa1e99a75b42767b79fcf92a3e65","5b7d2724609b508355a1afb5e3d9e34774fe44990b246f15785783ca65afff44","32f386a17c4a5cdc24ef6ce88ddabc3d001e7256bb54d3a202b14e2028f9bea9","37a76a50a9e8efd4f98b7f1f4f30276184c76000876ca07cd9809bc214080298","ff708eff147caeede1bf0e4c70b69c4f95d34bcf2d03a0cd55a3d84fa4b58e22","52ed507517f2a7b078a98a9358387c1e93649eb3f6d6101c83ab3b9f59ba65da","29247dd9b285ffa83b6addd9b706120a4849fe902c244dcfb1b25cbc144895ec","62aba4612a5d1aea2641d0b22b069b490f5d4aeba8a31b2ee00d01f6783c53eb","b0efc2a0963c48352df1b25b4de9d59b226a0ca067d92451d698b2fb703a64f8","649f43a700ee6dff99d22e57b33f2e2d2be1b5d2d684a3e4daa7f542a241ddbc","5a437e029257f8e7cfbeb3ddf2815f37bc5edacd5b934211a5922848bd6f756a","531d692e07630a88c4bde96a6a759b8ebca2e8fa116b425f31bec4926c5d1ebb","7fb525eda528bd77e3e4fc0014a20b2a2553d1478bb50738c69d59fd36d46d6c","857bde5d8aaef853f73f19d2966f1be616155eaf60e44597dec01d2eb5e74605","6959e50f3c49a2b69fd33bb5a1bc512e23f60d6d6933ac6cbbd163f15a801e66","78ea6c2401a1265980fa7e489a05b1664277b290ffd1fccf7ed121620fd55553","408315ea1ef8837ed970e775294b072f816860dd32fd9cc18d11446510d59673","744d8765cfca122fb1343c78a6f6675543e5904195c8ee9c1774b47fd73e87a5","0950cb951262de718e737177d8e3f29070ff1009234fef3b22f2b6a33a1a5e9e","1395f4fdd735b26723895268f1bbd6965bf02cf44b67a3c67a18983d17d2705b","db950d6c2a3c4943431f87f80530032952277031a9dc26cdc832c9c3b463401b","081d271084e8d4bec61359a4912743d31d31d251d3053b65698670ae5d2a29ed","04686f43d2664bd25aa921e2d5fb7f1abc8d6da46ee001d5d77c8bf549cd9e70","5e7c67c0e27ce4d4734796fd01064cd00db413a5a7ff7b0ce2bcdbfcb08d102c","d675f044e5587d1206ba2ecd40aca4bb336396b329f7ec8fb37427b5c0395317","4185f30455812b378ac0f5dd439ecbb8df70ca0424b7c01d2fc8eaaed4cc0b0a","6c40015323c22c535fc27eb9407ec5277275e2a10a87ab9bd732a5b3bf647c12","27f6b2310b42d5f3e21a2b80380699ea1a0bf1606fa4ec61abb6c8872f4e7fd7","97087af17308e30cfac94d0da90a66b327d9bace47e74fbd357ee5e9f9b7a8ad","b35c49bbf69626939a105ad866595585f713398a7401c14e661e8893ad61fdc5","10fe046a188c2becbb74d75591a53067bae733aec24a7c797878833764b95afc","45b224b02a3bf2667ee005302d2ceb07dbb94b4a18b46f740bee3d33c1c30299","634e19510e8edb5e23ca8b7c1022caa87c3a6c7621cb61215a511d246209d6e2","facc7115a4214a0462c7caf801fe2b6067cd0a3ca3a70718e95d17c840cb2641","afa3741c9570e7df7eacc92c11e5215bf39f93e65e77d554c70574fd1226ecce","d8c9781dbd6c968e5dfeab735d497dd3c5c74cd8fd74309249dd2e1c2756d376","1f20bf5fb2ffe4c3d07f75ae902bb16d6e73a171204b30dad2c84e5ea6f8e0f9","af0c0408069da6d5a7bff41546c49be4478ec133849ff889e65c2630fbeada11","34ac9d3dc8008572a75a1bbd45f949271b26cf7cab59972e7d2b99f183a4fa5f","b5e08f3766336f55a4926a8704181ba335cb066d19b0e5f3cd06bad7b2ecf9d6","639383a0a994de412514abf5742412bea204eda7fec763b6d5d4260fcbd84faf","26228ea8ee90b09c5ef9abc4909c5c73b335763fc9a3d251fd53fab1f0d76918","b9ad0478493c11aff2d099bc236b1640afa89497cf4d3405762fb53d1d26df5f","9fe438a0ace1c216d64d4ff9993bc86764caa3677468527e686b8ff1d66e6819","c63641f1142c2ac0f005dd18eaa9a8a2f48237ee10df963aa314a87a703b3276","6d1bda2f07b03be13435491b6907cb6771407a7330e4d0018105a25a2c49557c","2f90d12f43090d93d216e12d7f344e2e938913a4dabb0ff0934c19c3d080f5c7","1726ee45abcc35b78d082c51fa3162f204da844d556d9774656a2353aba5c409","a88c95f7bae7088c617d3d649b5536fb2f1972e073805e154df39b43d9f124dc","69fdb15c2120b2973b91f4d7581c612d970771481a504592fe68e21865d5aeb3","b9cad8dfad8ba98422104c5bcac316155a3895808e8e9766ca0605643c1ea058","4a541ade7d096c5d02b6eeec791e79457af4200f37844f248d47926df8f70176","be4cc4b6152f7b562e13cc817b41788e6ac2f523839f89ebf28fc4f6f2b37204","9643529377702e3dfa78c8f67a737d7b63b4c55010de76dbd1d8f9de32d4dea2","fce76f17d2462d88b3cc5c5e96fc19ae1174be5e8b1ea1e98b4cfa1973a72dcf","85717e62daea82a4d14edef6b9f2ed55fcc0439fe89e5e52acf196e6761fc295","babeb38d222fcde337b6e9eb2d467d1e0903fb5be5cc5ed7616c9d7719f9ccce","ef7b13e70199edf159fbfb0032f516f0335bdff429f1c4ad3dcb05f3b23b51d4","176628dc6335ce60680a178a14929d5153343a36bf5683d7d0a8479b04ba4aac","065e396a0e43bacf4b6d1efabf90cf6aee9a285d2e195deb065d9522a03f5098","52607f5fb97cdb50f63ad1b80d974f7d18b25acb82f2c4a1055255a186ea6909","284c1ef4c6b73d008f8fb827634618d8b87455ddf8fbe9955661b780b2c7680f","9f04c66e878a2fde0a728f63c8b01c5bb7f10abbb4389db677a35919c257c847","f2801382261bfcf398e35400cdfca92910b9266aba53fc5ee9da8609998969f8","e8d847eff1f68c64d84a11c9e13086cff2c04d2dc38ac9e3a3db004870d69575","45725f0254e4c7a36d00f7e480ee2e44b19ccf27d3fbb085a451a25a639310fb","e34cc55ce1ecb9853aa71eb73e928cd6f82a263b4428cefc0743d959a24390e1","c384d567ca8fdfa425646823aa6132fba2be352ede2fd03cf4ead96d40ae7b22","fa8ce7cd6350d49aca91770abdb246c0646dade3329ca3e24f832dab12ccf269","67b4906d41cab5eb317293d3f9cb2bb81f77c12226437f675471ce46d28eef5f","eedfd14e4452c7e6422af7a72ba52846aa7a1adfc8f317e10fcb4c1007238fa7","1f23b3ff39f1e9bf0d0f8d488880413bc47bcb1bcca9fa1c1691afb3ca0b4017","076a1c76f91d50c38e33ab553bac7e1d079bf215f8b758a6d2df43d47af2703f","c450e5722ac3de7519a78b054ca86a1131f81a4bd05e83f141a8b6151f7ada43","3d877c533d451344cd31876db8cfc32c673cb869e3c23531d685c157e4ebdaab","c1a8115bc5c755b883dc36c751e30232f6e81a29c90a699b558873d6f479172e","3c6a0fad55089c55484c2a6fe16abb0e94ac3d28fd3993615a604386cf94a3f4","bb49da60bc2f5ef359de9e19828a8d9e8f2fe8644ece2067d89bb4325b32bb88","c29df8cc645874195c38c282d565b9c3952b7010ea1a50f90ea7b474d37d1351","76b8100222af976956a754ac9efbbac567deb1a9e8e26f5e4758fbe71094f034","55127f8629857d162efeab53649f026125f5591dd9f948f1817709d6e6f44b26","37c0d1b18d53a21e79723b2a1cb070888fa9607a92ad4d466c612853744ddda6","27450f1baab0e4b2cdd61f606c7937a70a9c1b3b1940257663be624c86e8704e","37f2b955ed5f64dfcc28d0525d2f9f3dad013d220a7fa92fed5c80db7b8007a0","f3449101244cb568b7162b1787418c418fa5ad2a6755eaf85a17b9c51c64b361","a295b9de6132f72f67168a99a966c4057cd4d3472df78fda0d40be2a3417257f","de90224bb8e2fb653d675c1b61cf5c3a441a1614c8cf6dee2b0e198e81694149","af4c2d896e9fc6a2f5e25ad1f019c19e8964c96b85855a97ef13490f1c189422","d37532fadf1f8ec8688958b5c16865259cf46a63c76223aed426fbe523139974","6c98c07424cea6d6f49efaa289b61c166a047644535e93e4b3897e5e45b83821","b2b5b4df9ee80ebc391bc9bc5841b6e0452bc40e2edfe673ba6ad1c04751c39e","566188d117be500fc705a6971b9106eb8892178851c0d6e1693af62402caa74a","bed32200c31922f1a11e823aef54a1a6df844ebcee4918dae2ce1ea0445299a8","dd7532d16f55e1affc2b0ac21bb6c0319393ecfbd1a178e7f3f3561a697554a7","33067ac320c8b533ba61a313847ce677a9b271a636948754826a2a73f3a58296","0961189870c8334d46943a2cb98a62df8c1e02811ba455b8db21557903154c23","8d1ca3808e706305db3712851ba1a4c001aba81ecf3e4afa83db10bf3f435adf","743b0aa1357e3cc6f62e7fa96202f8e0cf76b4b3a7cd18c72302c01b6d8c23d2","6d79215563a0dfe78d2d07de8d4301065ead6565fce7d51440840c27eb907e22","6e50a62c102b64443260b7e89139886f65567cbcf154f9d55462a0b22c30a4e6","258b3e1e8a20ad15aa29f0a2245b53ea929ae040f1e80a5a5e7dda0cd698c15f","51faa06d36021a7d065cfa438ff39ba73358b84ffdfdeb303347973bfa7180de","5b0e5a06dcfe1147f0ff1fb12bdf53dd329915c967f7c66f765f01ce466405a1","622fafbb5eb80b00fbbde3d7d5e650c3be8efc8f50bb2badbb2db30c3f9b9a52","456fefbeca555d5851922d099c4e8ef59d744fe4f78950b245b6d289b33bce2b","b966c9cde622dafd1df6031f1b1f75e671ce6df2ad6f4f896b65fda10925ebeb","578c698c727190380ef67d60d72bd5cb217e93af49d27944e2d93daf1d3f3032","a5985f7dc7b38d7e7e62d47223affcde065d52aab6ed9572a537c18e1070e5de","3c20d24baff4129ec491d0cb5a38dd2f347c6a154c5c561508251c7cc4ca0c22","a61e34c0c68571eb4c6cc50dcf2a5fd563ef8b9e01e1db00727defe1874a1e8e","a5b1a87384841fb08ee63eb3636cde0a64fe2431af613f99df323b1c0b0ed813","cb05ebb34e01a970069cd42e1d1e10b55423a20c8c8f88a8c6619376e62f8e23","499eeee3b7a9eb0fbae9314eff450ed016efc694f9f4d08be99942c609e1ed87","5e237f5cc75d6c11a9588492f9526c1e6dbb1636254c791b245cafdbf4b7f6db","7fd9331ecea477ea898a9a73d4ac6bb86e0787b15feebafddf74b82ba332f2cd","40188a1f7ca6b1d1046ae93d0fed4f179d92561d1e38f676700ad220f00e8907","2a5e7066c5f32dc817d7661b0671fcb3874638f104f93c9abcccef600b3299ac","8e7e27164324c138abdf036c99cfdab865a410a4fee2b6461468870e33965ab5","e5a86b8b6023fda16546967b50e6f54fa1c898c2709bf311c18f4005f92efc7b","c6d624b06b159d9dd315b8210de1e2cd658cc137d67e7a3b56668c59220342e8"]; if (sessionStorage.getItem("acx-ip-suppressed")) { if (sessionStorage.getItem("acx-ip-suppressed") === "false") { loadLib(); } } else { try { jQuery.getJSON("https://api.ipify.org?format=json", function(data) { hash(data.ip).then((hashedValue) => { if (!ip_suppress_list.includes(hashedValue)) { sessionStorage.setItem("acx-ip-suppressed", "false"); loadLib(); } else { sessionStorage.setItem("acx-ip-suppressed", "true"); } }); }) } catch (e) { loadLib(); } } })();